Keller developed an overlapping schedule to turn the site over quicker to the General Contractor for follow-up work.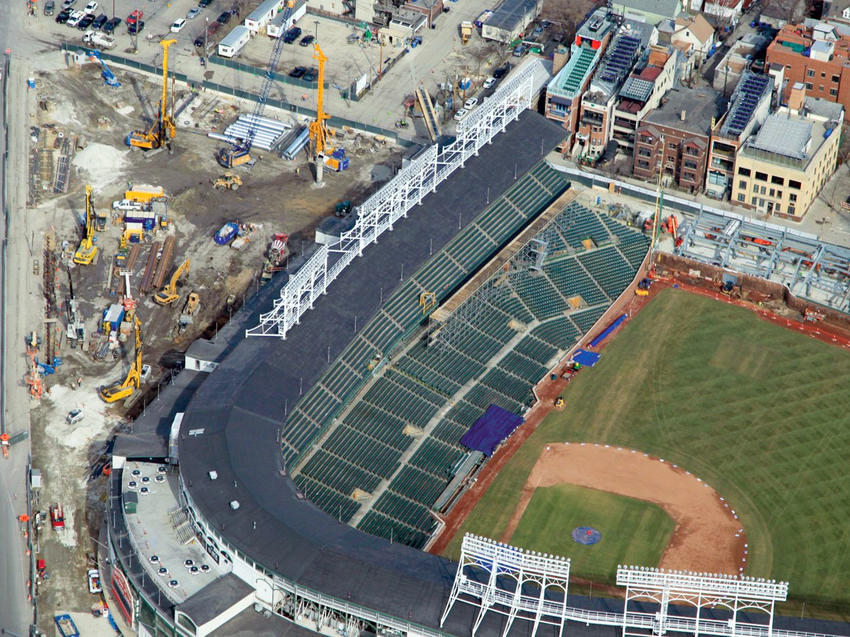 The project
Wrigley Field's 1060 project included the construction of a new clubhouse and administrative offices. These new additions required foundations for support installed by Keller.
The challenge
Work was performed during winter weather conditions.
The solution
Keller installed 63 belled caissons with smooth wall corrugated liner. Shafts ranged from 3 to 4.5 feet in diameter and bells ranged from 7.5 to 13 feet in diameter. Drill depth was approximately 63 feet below working grade. Keller also installed 11 dewatering pumps. The secant wall installation included 258 secant piles around the North end of the plaza building that tied into the bracing on the south side of the building that Keller installed. Secant shafts were 1,180 millimeters in diameter and ranged in depths from 42 feet deep for primary piles and 76 feet for secondary piles.
Project facts
Main contractor(s)
Pepper Construction Company