Keller installed driven piles for the phased Port Coquitlam (PoCo) Recreation Centre to complete the scope of work safely and efficiently.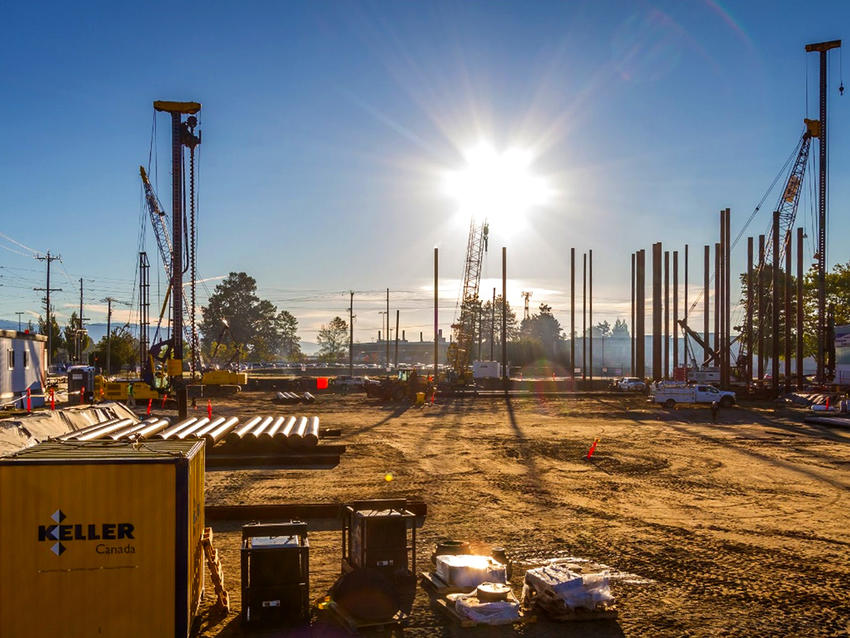 The project
The Port Coquitlam (PoCo) Recreation Centre is a new community recreation complex in British Columbia. The planned structure, once completed, will have three ice rinks, a pool, a senior centre, and a two-storey library. Keller was called in by Ventana Construction Corporation to help with the ground improvement efforts.
The challenge
Subsurface conditions varied across the site including fluvial deposits of cobbles, boulders, and previous ground improvement work. This posed a challenge for installing piles that would achieve design intent in specified pile parameters.
The solution
Keller supplied and installed driven piles for the multi-phased construction of the PoCo Recreation Centre. Pre-drilling was required at all pile locations, along with reinforcement of the pile tip sections. Keller built on-site pile fabrication bed(s) to splice full-length piles. Driven piles up to 30 meters long reduced pile re-mobilization driving energies. Keller's work on-site recovered time on the overall project schedule.
Project facts
Owner(s)
Ventana Construction Corporation
Main contractor(s)
Ventana Construction Corporation