Keller's design-build approach delivered the most cost- and schedule-effective ground improvement solution to satisfy the static and seismic requirements of the project.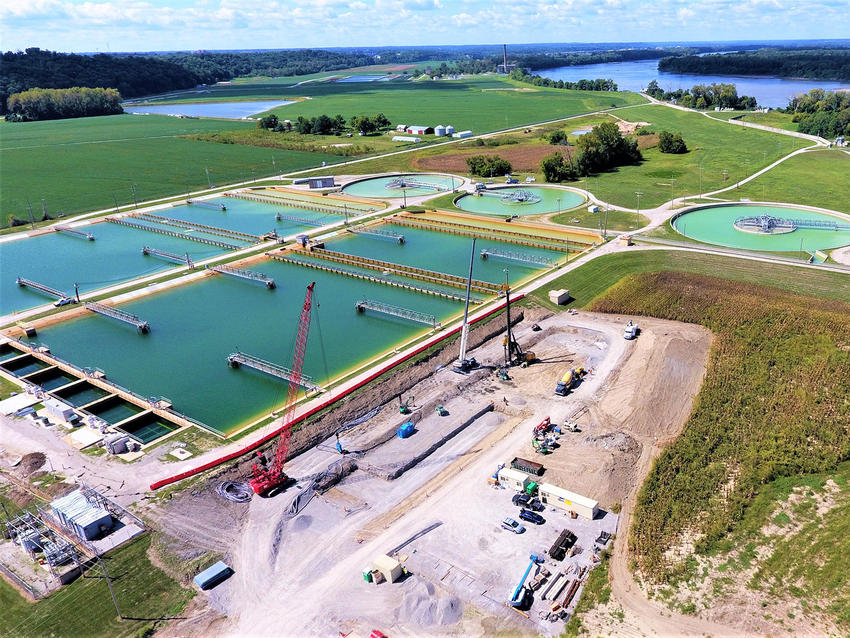 The project
Improvements to an existing water treatment plant included the addition of new emergency generators and fuel tanks supported atop a retaining wall up to 18 feet tall. These additions were located directly adjacent to an existing water reservoir and levee. The site geotechnical investigation indicated that the site was underlain by soft, compressible clay soils and deeper, liquefiable saturated sands.
The challenge
Mitigating liquefaction potential and reducing static settlement due to consolidation of the soft clays while working within a tight congested site required a streamlined work effort.
The solution
To reduce the long-term settlement of the in situ compressible soft clay soils due to the loads generated by the fill material, the new retaining wall, and the generators and tanks, Keller developed a site-specific, reinforced rigid inclusion design that addressed seismic considerations and global stability. Earthquake drains were installed to mitigate liquefaction potential in the deeper saturated sand layers. Installation of the more than 1,500 ground improvement elements across the 30,000-square-foot work area required constant coordination and teamwork between Keller, the general contractor, and the earthwork contractor.
Keller did a fantastic job of engineering and executing the work on time and under budget on this fast-track and challenging project.
Vice President, Tarlton Corporation
Project facts
Owner(s)
Missouri American Water Company