Keller worked with the owner and general contractor to develop an in-depth traffic management plan for work adjacent to high volume vehicle traffic and implemented with zero incidents.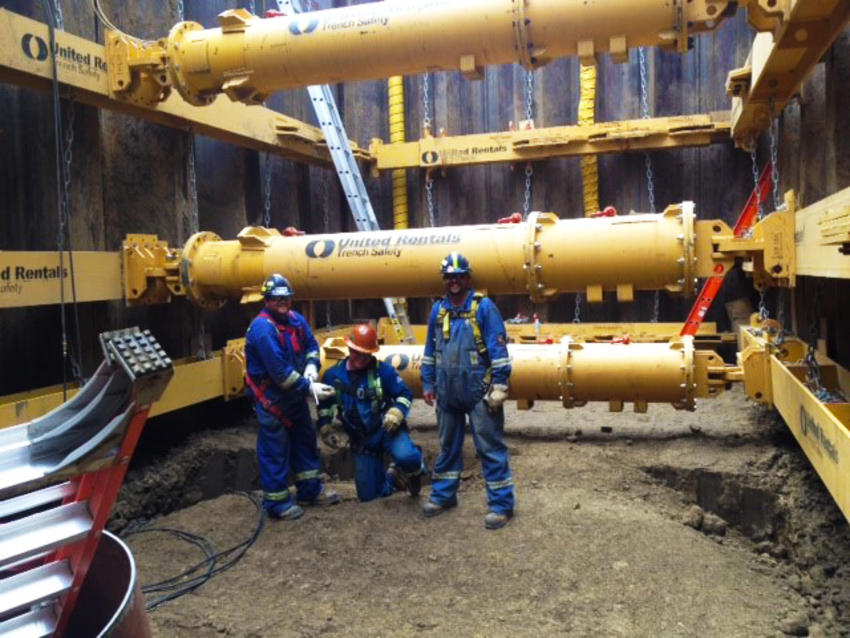 The project
The Edmonton Arena District required larger capacity water and sewer lines to meet the requirements of the new Rogers Place arena. Several locations required upgrades. The geology of metropolitan Edmonton is predominantly very stiff clays.
The challenge
The shoring pits were located adjacent to high vehicle-traffic areas in metropolitan Edmonton and limited access back alleys. The project was schedule-driven to the opening of Rogers Place. Additionally, the shoring structures were mandated to be removed. This lead to the requirement of a quick install methodology of both the external shoring solution and the internal bracing.
The solution
To mitigate risks due to high vehicle-traffic adjacent to the worksite, Keller developed an in-depth traffic management plan with the city of Edmonton and the General Contractor. In order to enable the successful removal of the shoring material, steel sheet piles were chosen as the correct earth retention method. Keller pre-drilled with a continuous flight auger (CFA) system to reduce the number of spoils that needed to be hauled off-site. Conventional internal bracing is usually installed through a slow process. Keller utilized a hydraulic jack/strut system which cut the install time of the internal bracing system by more than half compared to conventional internal bracing.