Keller completed the work within an aggressive schedule for design and installation to meet the overall project schedule.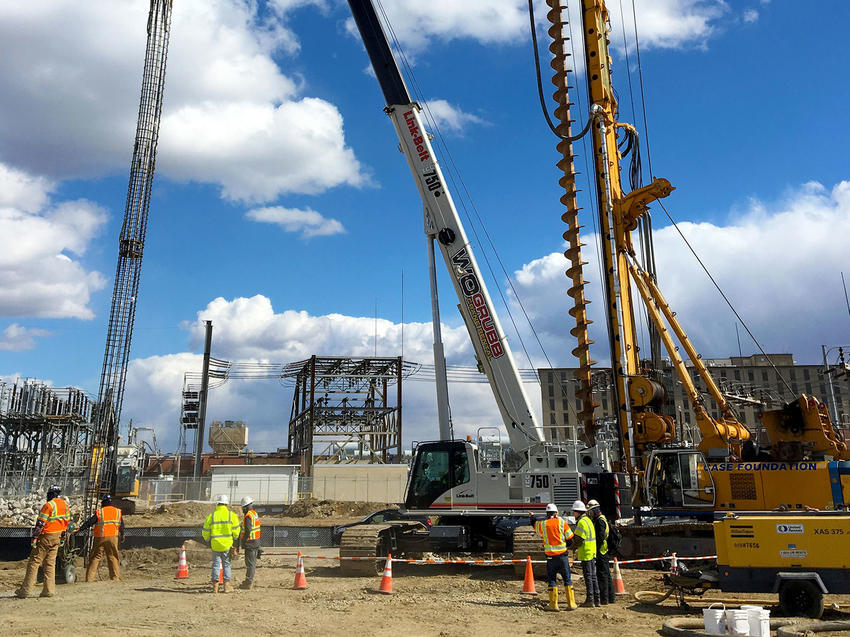 The project
A new 20,000-seat soccer stadium was to be constructed for the DC United team. The original design called for driven piles as the foundation elements. Keller took a value engineering approach and proposed an auger cast pile design instead. The scope included the design and installation of 335 auger cast piles with 18, 36, or 48 inches in diameter up to 100 feet deep.
The challenge
Large diameter and deep auger cast piles require a high volume of grout to pump into the pile while removing the auger. Delays in pumping can affect pile integrity, so grout service was critical. Between the high volume of construction and consistent heavy traffic in the Washington, D.C. area, getting enough grout trucks on site was a constant challenge. An aggressive schedule led to work beginning before the design was completed, requiring the design to adapt throughout the construction process.
The solution
Starting shifts early and working late ensured sufficient grout service for the large, deep piles. Constant coordination between Keller, the design engineer, construction manager, and structural engineer was required to push through design changes and overcome unexpected issues during construction.
Project facts
Main contractor(s)
Turner Construction Company