Keller successfully installed 288 auger cast piles in low headroom conditions.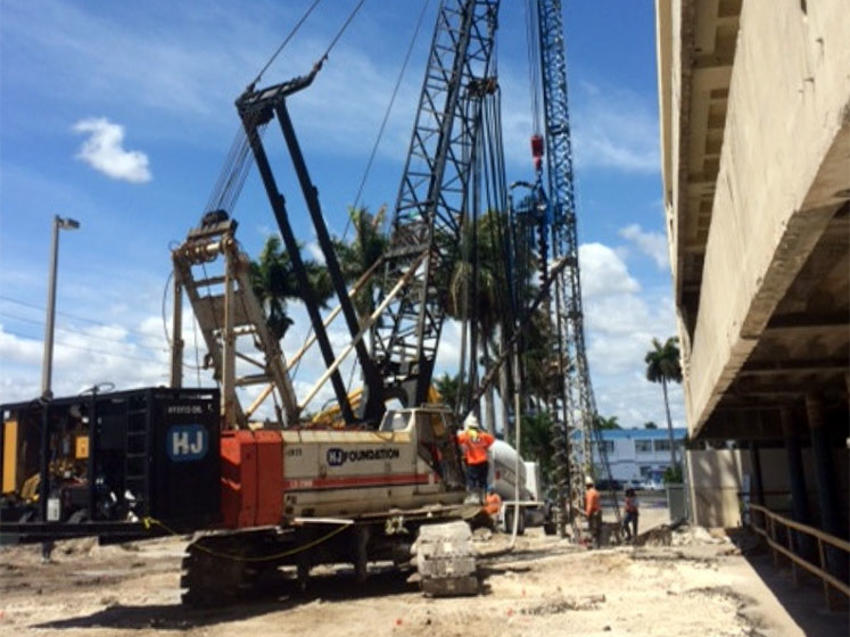 The project
The Casino at Dania Beach received a $64M renovation, including an expansion for a new jai alai court. Jai alai is the heart of the Argentine-owned casino and is said to be the fastest sport in the world with balls traveling up to 200 mph. A two-phase deep foundations solution, including both open headroom and low headroom (LHR) piles, was required to make the expansion possible.
The challenge
The biggest challenge on this project was access and headroom constraints. Keller had to install 60-ft-long auger cast piles with 14 ft of headroom. The client also requested Keller accelerate the schedule.
The solution
To accelerate the client's schedule, Keller mobilized a second LHR rig and maintained productivity within a constrained and congested low headroom site. Phase 1 included 129, 18-in.-diameter piles installed 60 ft below working grade and 21 piles installed in low headroom. Phase 2 included 159, 18-in.-diameter piles installed 60 ft below working grade; all under 40 to 14 ft low headroom. The work was successfully completed between Keller and Suffolk Construction by constantly communicating with the client and other trades.
Project facts
Main contractor(s)
Suffolk Construction Company