Keller worked under an aggressive schedule, resulting in a 50% reduction in time needed for the sheet piling installation.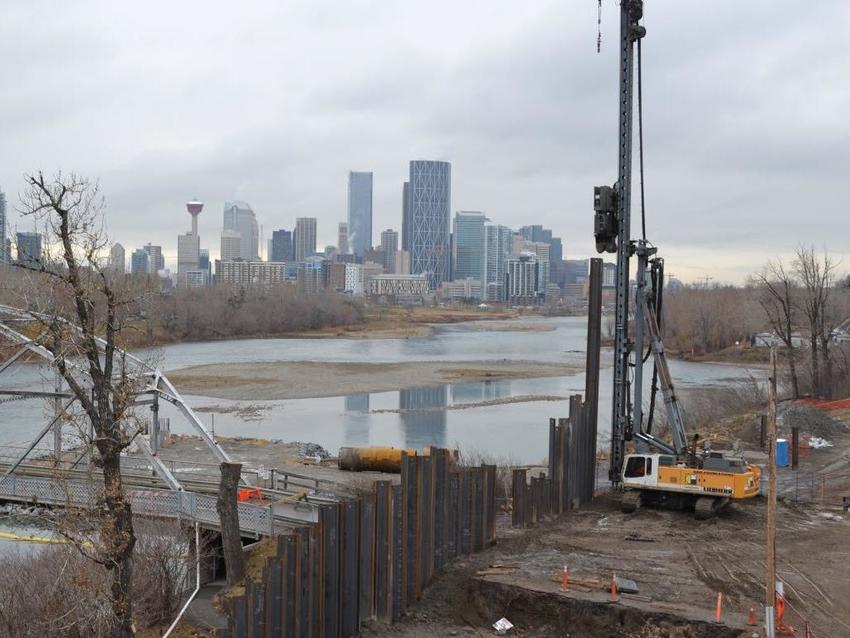 The project
The Calgary Zoo suffered more than $50 million in damages from the severe flooding of the Bow River in 2013. As a result, the City of Calgary contracted Keller for flood mitigation efforts.
The challenge
The main challenge was installing sheet piles over a distance of 2.1 km around the perimeter of the zoo while it remained open to the public. Ground conditions included gravel and cobble overlying bedrock, causing uncertainty on how sheet piles would perform. Zoo access and public safety were also a high priority.
The solution
A detailed execution plan was created and followed to address the logistics on the job site. Keller implemented a test program prior to being awarded the project to ensure quality and production targets could be achieved. We provided earth retention by installing 1,500 sheet piles to construct an above-grade flood wall with a below-ground cutoff wall around the perimeter of the zoo.
Your cooperation and due diligence has been communicated to all levels within our company, the city and zoo. It has been a pleasure working with your group within all level (field and management).
Project Manager, PCL Constructors Inc.
Project facts
Engineer(s)
ISL Engineering and Land Services Ltd.