News article category
Workplace and people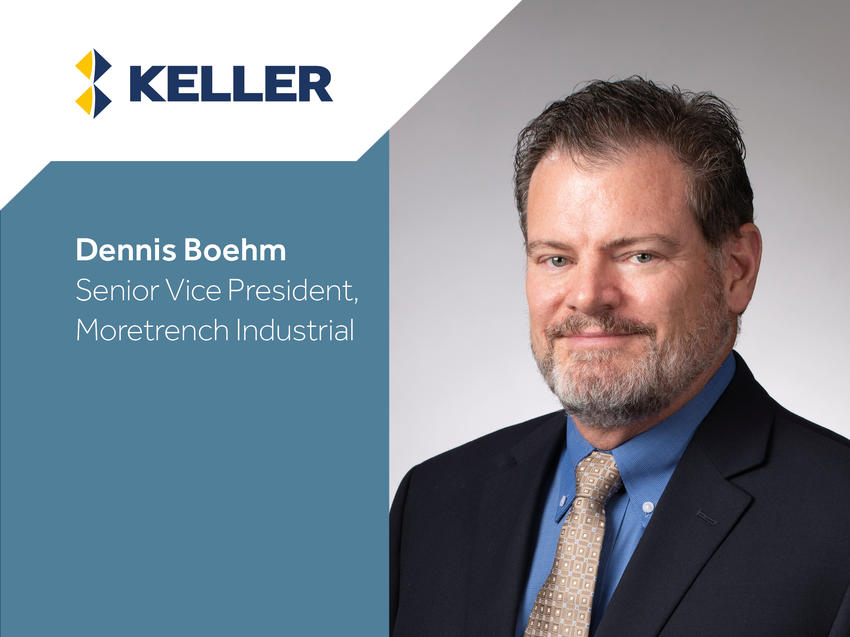 With over 33 years of experience in design, project management, and engineering, Dennis worked in heavy construction before joining Keller (then Hayward Baker) in 1990. Throughout his time at Keller, he has held various leadership roles, including Chief Engineer, Area Manager, and Vice President of Technology and Key Client Development. Most recently, as Senior Vice President for Keller North America, Dennis oversaw Keller's internal technology teams. 
With extensive industry involvement, Dennis is a past Chair of the Deep Foundations Institute (DFI) Soil Mixing Committee and is a member of the ASCE/Geo-Institute Jet Grouting Committee and the International Society for Soil Mechanics and Geotechnical Engineering. He holds a bachelor's degree in civil engineering from Texas A&M University. 
In his new role as Senior Vice President for Moretrench Industrial, Dennis will support operational and strategic initiatives to grow the industrial and environmental businesses.
We welcome Dennis to Moretrench, bringing his years of experience and familiarity with Moretrench and Keller's expertise. We look forward to continuing our drive for innovation and new market opportunities, ensuring clients receive optimum solutions for their industrial, geotechnical, and environmental needs.
President of Moretrench Industrial