News article category
Workplace and people
Keller Safety Week 2020 starts September 14 and runs through Friday, September 18.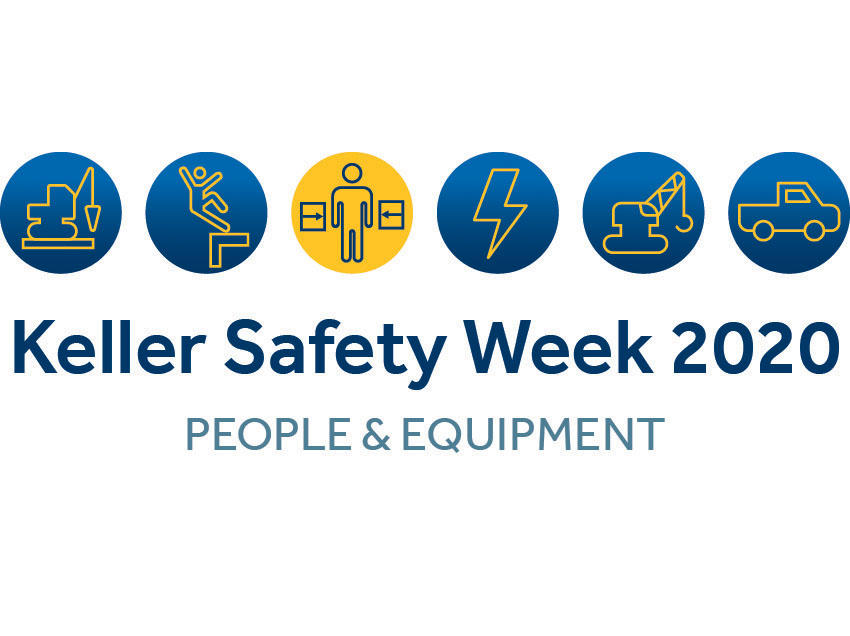 This year, Keller is hosting our own event, tailored specifically to the unique work we do in the industry. Our theme, People and Equipment, focuses on the integration of people and equipment and keeping our crews safe.
"Safety week is a fantastic opportunity to expand our crew's knowledge of critical controls unique to our organization to improve and keep our people safe. Our newly implemented incident management standard and system have greatly helped with the analysis of both our proactive audits, inspections, and detailed views of past incidents. Approximately 50% of our safety-related incidents are linked in some way to the human-machine interface, an area that produces high frequency and occasionally severe incidents. As our fantastic crews work around heavy machinery most of their days, we have an obligation to provide the safest possible processes and equipment, something we are continually improving."
Keller Group HSEQ Director
Our commitment to safety is unwavering and keeps our crews returning home to their families. Check out the video below, to see what safety means to us.
Published on
Sep 14, 2020