News article category
Workplace and people
Engineering News-Record (ENR) ranks Keller #1 Excavation and Foundation firm for 2020.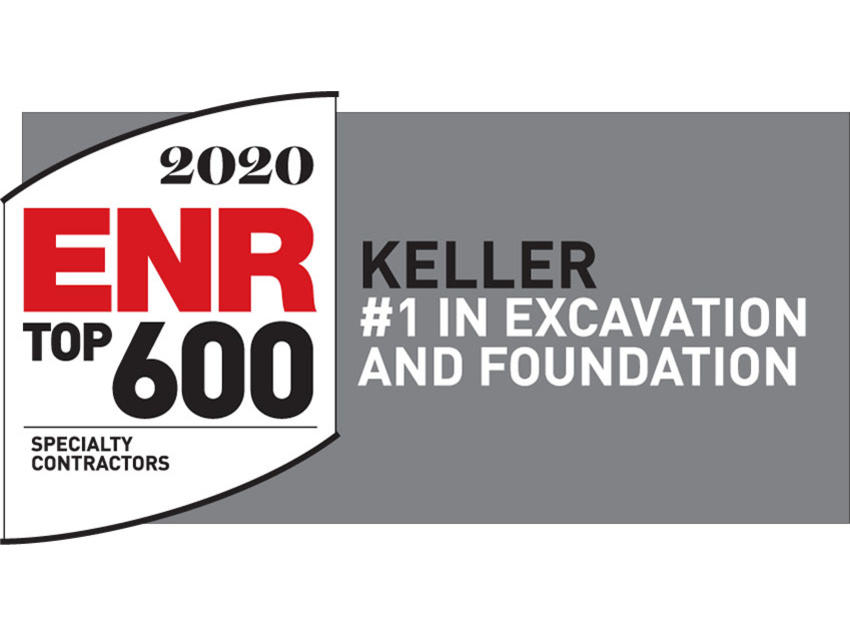 This is Keller's second year holding this top position. Prior to 2019, this position was held by Keller company Hayward Baker for years. Keller's geotechnical and foundation companies combined into a single entity, Keller. Operating as one company with the most complete portfolio of services, we combine our experience and resources to safely provide innovative geotechnical solutions, especially those involving multiple techniques. For more information on this change, click here.
ENR, a construction industry-based publication, performs annual surveys and ranks companies engaged in general contracting, specialty contracting, engineering, architecture, planning, and studies. Rankings are based on annual revenue at home and abroad.
Published on
Oct 28, 2020