News article category
Workplace and people
Jo-'Anthion Harris and Hannah Iezzoni receive ADSC awards at the recent annual meeting.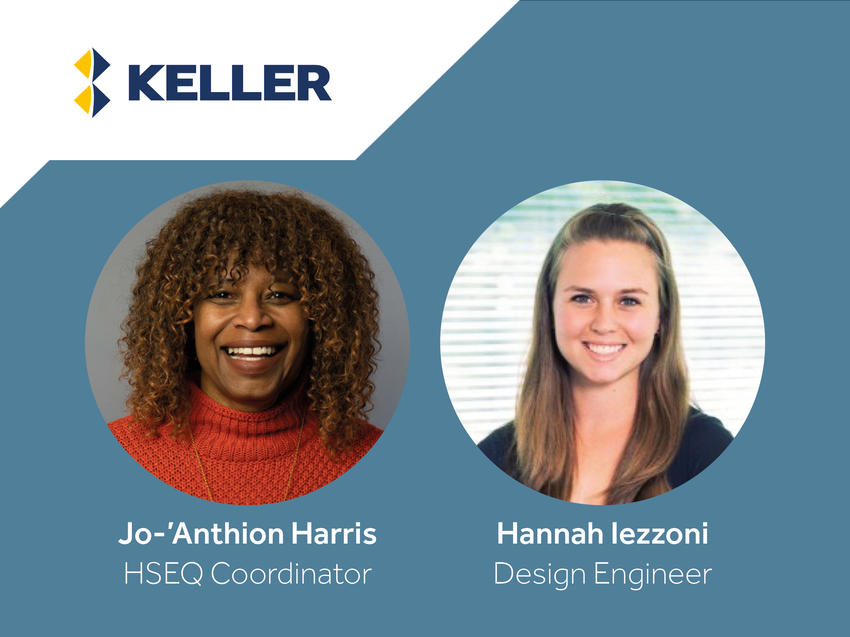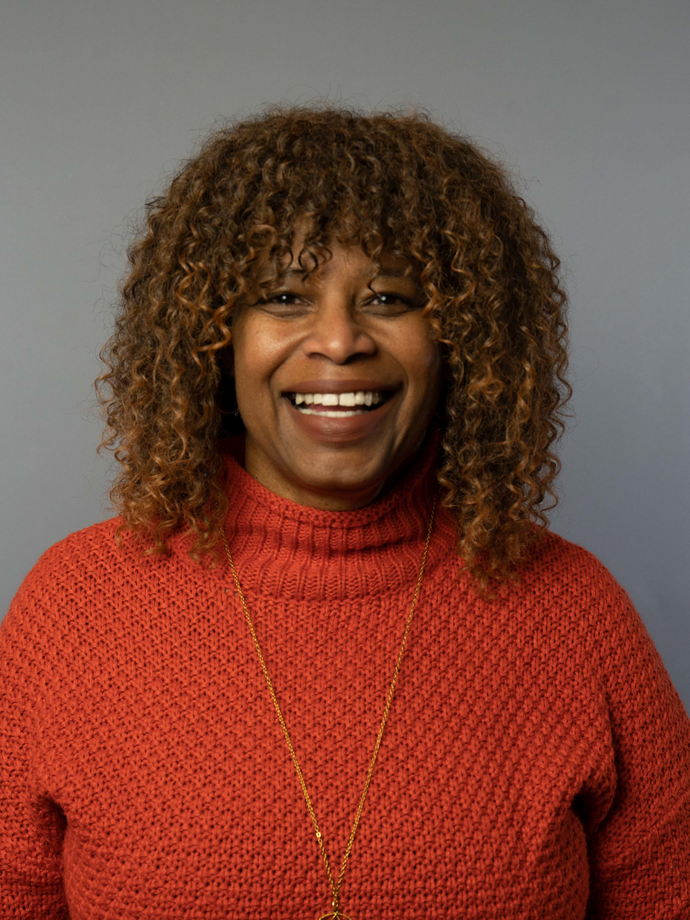 Jo-'Anthion Harris receives a 2023 ADSC President's Award. 
HSEQ Coordinator Jo-'Anthion Harris started at Keller in 2018. With a dedication to safety and the inclusion of women in construction, Jo partnered with ADSC and Radians to manufacture safety vests for women, better fitting to women's bodies and featuring a discreet hygiene pocket, among other ADSC safety involvement. Within Keller, Jo serves on the Keller Women in Construction Steering Committee. Jo holds a BS in environmental technology and management from North Carolina State University and a MS in occupational health and safety management from Murray State University.
Jo Harris jumped into the ADSC with both feet, serving as the co-chair of the Safety Working Group and the Co-Chair of the Women in Construction Roundtable. She spearheaded the effort to help design a safety vest for females in construction and has assisted in producing virtual safety sessions for ADSC members. Jo has responded with action every time she has been made aware of a need within the ADSC. Her dedication is much appreciated, and the ADSC is grateful for her contributions.
Executive Director of ADSC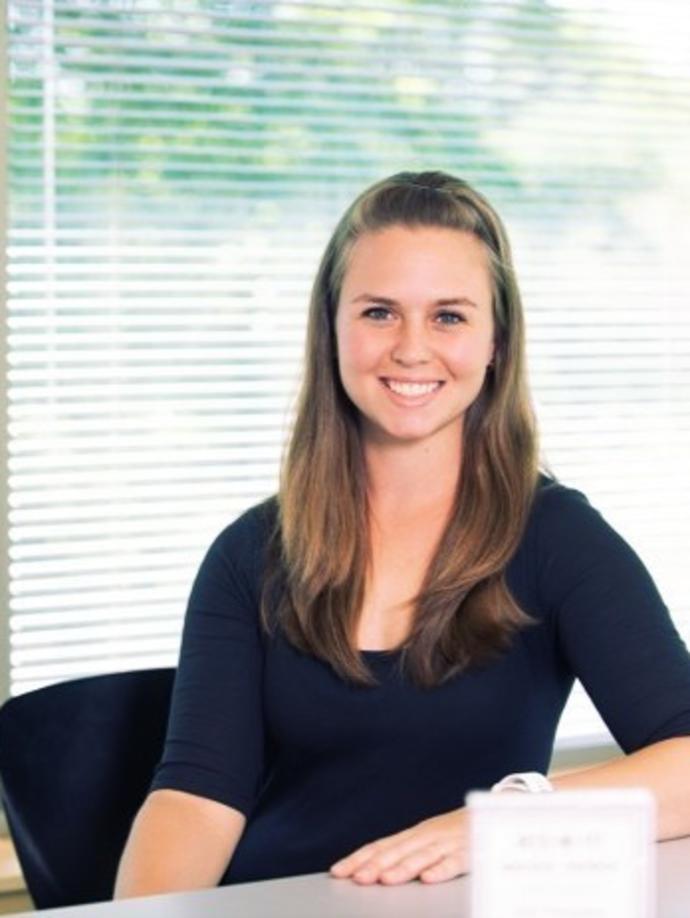 Design Engineer Hannah Iezzoni receives the 2023 ADSC Bill Maher Scholarship.
 Hannah Iezzoni has ten years of industry experience in designing and constructing deep foundations, ground improvement, grouting, dam infrastructure, and earth retention projects. She is an active member of numerous industry groups and Keller's internal Micropile and Anchor Product Team. She graduated from Northwestern University with a BS in civil engineering and an MS in civil engineering from the University of Colorado. 
She received the one-time award of $2,000 to support her Ph.D. program at Villanova University, where she is pursuing a PhD in Civil Engineering studying the seismic behavior of rigid inclusions. 
The Bill Maher Scholarship was formed in honor of the late William F. Maher, serving ADSC on the Board of Directors, Executive Committee, and as President. He was also President of the legacy Keller company McKinney Drilling before his passing in 2017.
Hannah Iezzoni was a natural recipient for the ADSC Industry Advancement Fund scholarship. Her pursuit of a graduate degree in the geotechnical field and her strong presence in the industry made her a top candidate for the award. Hannah has been involved in several ADSC activities that benefit the deep foundations industry, from the Women in Construction Roundtable to the Anchored Earth Retention, Micropile, and Drilled Shaft Committees. We look forward to her future professional contributions and her contributions to the future of our industry by being a role model and inspiring others to enter our field.
Executive Director of ADSC
Published on
Feb 28, 2023