News article category
Workplace and people
Justine Lentini, P.E. has been named a 2022 ENR New York Top Young Professional.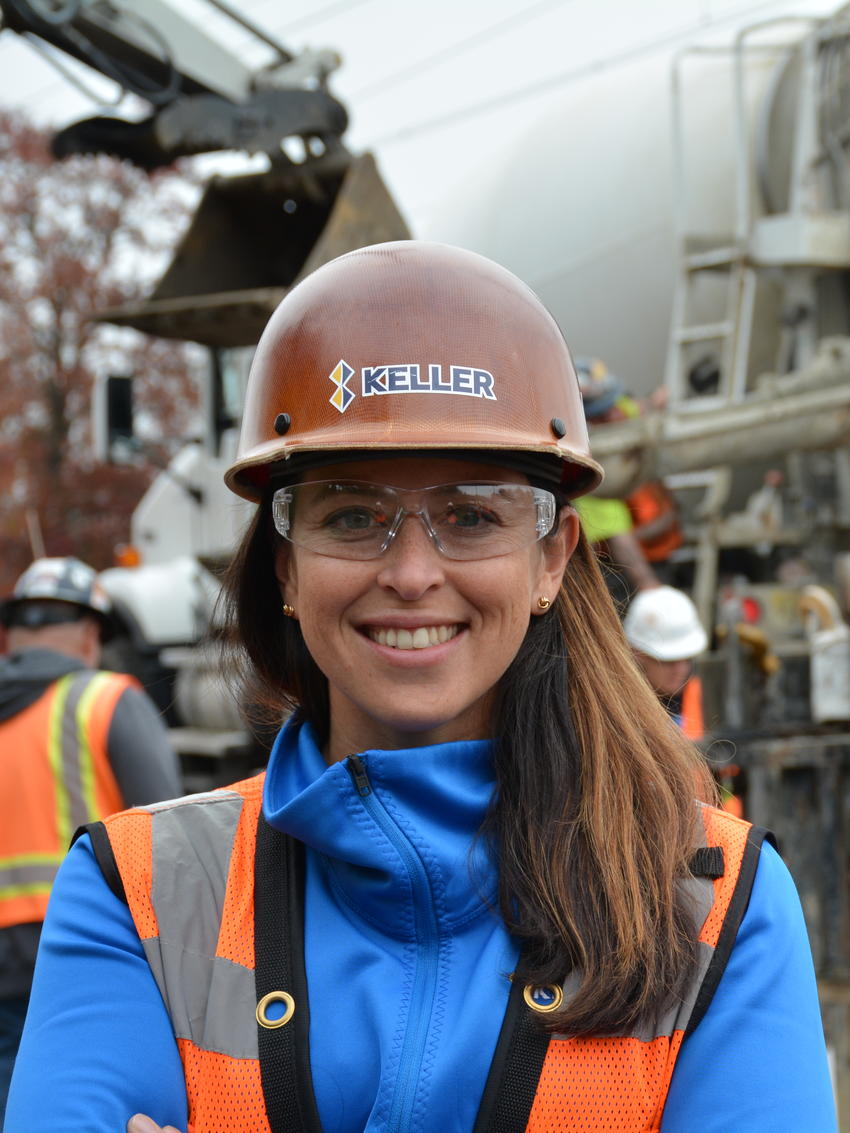 With over 15 years in the industry, Justine began her career with Keller (previously Moretrench) in 2007, starting as an engineering intern. However, her exposure to construction and equipment began as a child with her family's farm and paving/ready-mix companies. Officially hired full-time as a staff engineer in 2008, Justine continued working through various roles in project engineering, estimating, and business development. She entered her current role as a pre-construction manager in 2019.
In addition to building her career, Justine has always advocated for women's presence, professional development, and advancement in the construction industry. Besides serving as a Keller Women in Construction Steering Committee Secretary, Justine is a current member of the DFI's Women in Deep Foundations Committee and a founding member of the previous Female Engineers of Moretrench. Justine also participates in mentoring programs associated with these groups.
She is also passionate about teaching the next generation. Justine visits local elementary schools performing hands-on experiments and presentations with children to promote the construction industry and geotechnical engineering.
Excited about her recognition, her past and current managers stated:
"I want to congratulate Justine on being named a NY Top Young Professional. I have known Justine since she was an intern with Moretrench in 2007. From the very first project that she worked with me on, I knew that she would be a superstar. I am pretty sure those were my exact words. She is just getting started, and I expect many more great things for her to come."
Senior Vice President
"Justine has been instrumental to our ground improvement team in the NYC metro area. This award is well deserved. Congratulations on a job well done!"
Project Executive
About ENR's Top Young Professionals award
The ENR Regionals' Top Young Professional competition honors outstanding young construction and design professionals. Each ENR region highlights a group of individuals under the age of 40 who represent the industry's top rising leaders by giving back to their industries and communities.
ENR, a construction-industry based publication, provides the engineering and construction news, analysis, commentary, and data that construction industry professionals need to do their jobs more effectively.