News article category
Workplace and people
John Grillo has been named one of ENR New York's Top Young Professionals for 2021.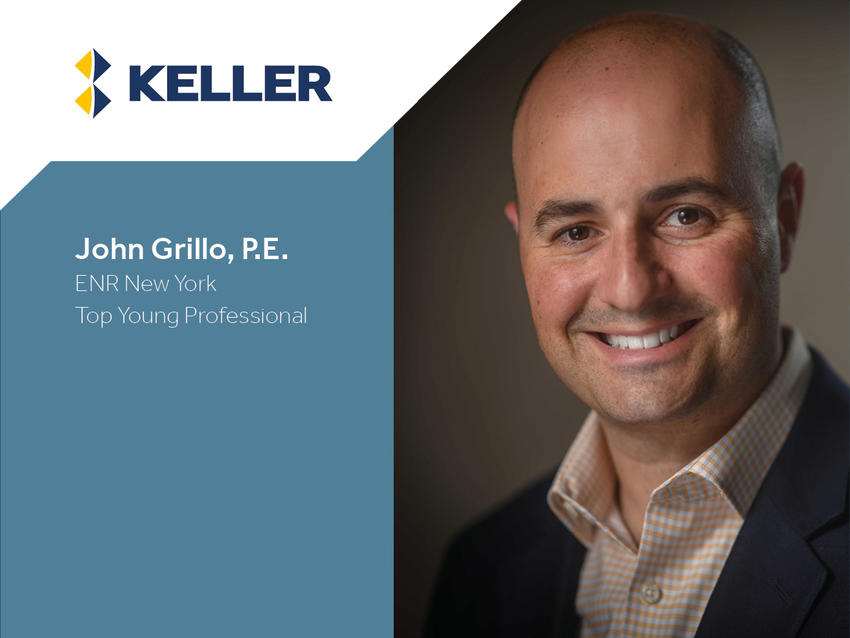 With over 15 years of experience as a geotechnical engineer, John began his career with Keller in 2011 as a project manager. John was promoted in 2016 to a senior project manager. He entered his current position this year as a project executive where he manages the ground improvement division for our Rockaway, NJ office.
When he is not working, John spends his time with his family and gives back to his community as a volunteer firefighter. John is also very active in leadership positions for his children's extra-curricular activities. He is a Den Leader for his children's Cub Scout Den. Seasonally, he is a flag football coach for K-2nd Grade (NFL Play 60 program) and he is a T-ball coach.
John obtained his bachelor's degree in Civil Engineering in 2004 from Manhattan College. In 2005, he obtained his master's degree in Civil and Environmental Engineering from Cornell University.
Vice President Joe Pastore commends John on his achievements stating, "Through my relationship with John, I have seen him conduct himself according to high ethical standards, with integrity, responsibility, and generosity of his spirit." Joe continues, "I trust that John would step up to any challenge and succeed in the office, at home, and in the community."
About ENR's Top Young Professionals award
The ENR Regionals' Top Young Professional competition honors outstanding young construction and design professionals. Each ENR region highlights a group of individuals under the age of 40 who represent the industry's top rising leaders by giving back to their industries and communities. ENR, a construction industry-based publication, provides the engineering and construction news, analysis, commentary, and data that construction industry professionals need to do their jobs more effectively.