News article category
Workplace and people
Brian Eastman, P.E., has been named the 2020 ASCE Connecticut Section's 'Young Civil Engineer of the Year'.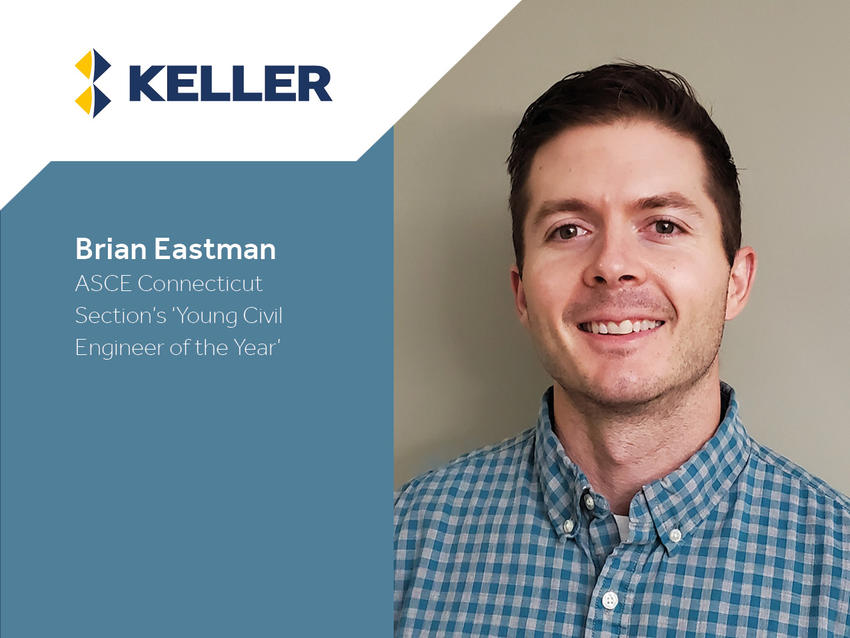 Brian began his career at Keller in 2011 as a field engineer in Rhode Island. He was promoted to project manager in 2015 and area manager in 2019. When the opportunity arose, Brian took the lead in opening Keller's Connecticut office, where he and local staff oversee all projects and opportunities.
Brian obtained his bachelor's degree in Civil and Environmental Engineering in 2010 and his master's degree in Geotechnical Engineering in 2011 from the University of Massachusetts Amherst.
Vice President Kevin Dawson commends Brian on this award stating, "Over the years, I have seen Brian grow into a trusted leader and mentor who goes above and beyond. His determined and generous spirit is admired by both colleagues and clients, making him a valued team member."
About the CSCE Engineer of the Year award
These awards recognize ASCE/CSCE members for their outstanding contributions to the Civil Engineering profession. To be considered for the CSCE Young Civil Engineer of the year, applicants must be an ASCE member, a professional engineer, and 35 years of age or younger.
Published on
Oct 15, 2020