Keller installs sheet piles as flood mitigation on the shore of the Clearwater River within a tight corridor near a high pedestrian area.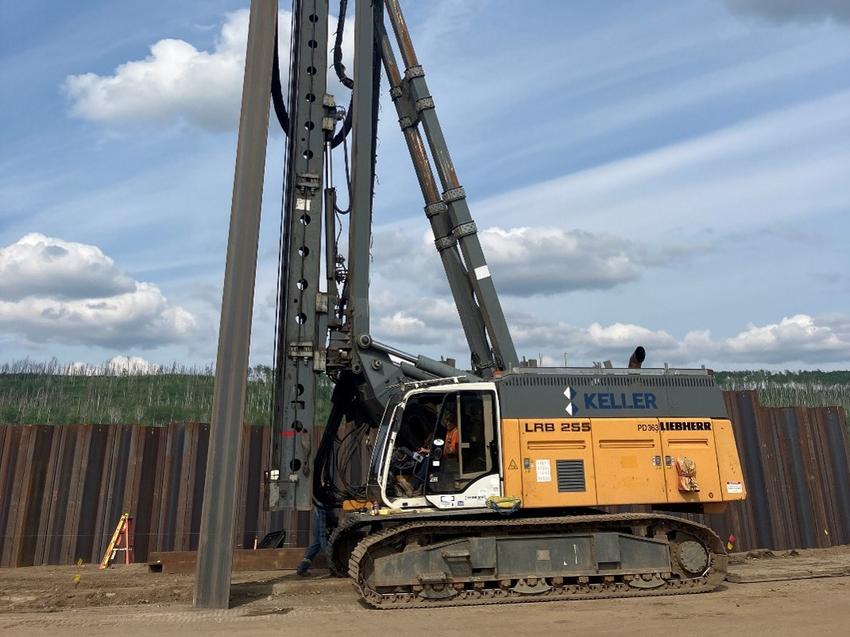 The project
The Regional Municipality of Wood Buffalo has a long history of overland flooding since 1835, with 17 notable floods, mostly caused by ice jams as the river breaks up. The Municipality has begun a multi-phase permanent flood mitigation program. As part of this program, Reach 5 includes the installation of sheet piles to protect apartments and villas on the banks of the Clearwater River.
The challenge
Site access was constrained due to the proximity of the apartments to the proposed sheet pile locations. As an area of high pedestrian activity, heightened safety awareness was required.
The solution
Keller was awarded the sheet pile contract, installing 2080 linear ft (634 linear m) of sheet piles to depths ranging from 38.7 ft to 41.3 ft (11.8m to 12.6m). An access ramp was installed on the south section to allow for easier access, and the outer wall was realigned for the sheet piles to be safely installed within the boundary. Work was completed ahead of schedule.
Project facts
Owner(s)
Regional Municipality of Wood Buffalo