Deep slurry wall technology was used to meet challenging engineering needs and the project schedule.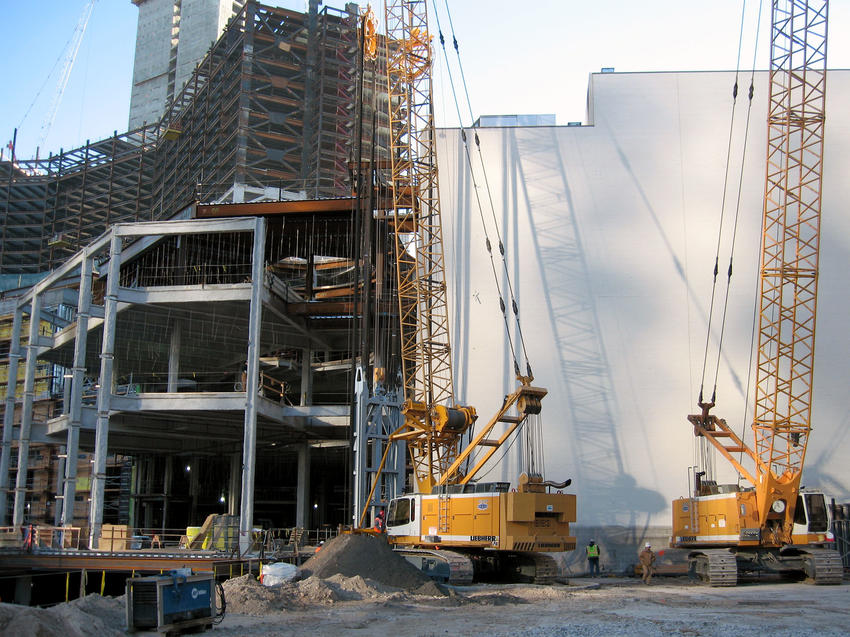 The project
In order to fit a 632 foot-tall ultra-high-end condominium tower on the Las Vegas Strip, nestled on a postage stamp size lot, in between the Venetian Resort and the new Palazzo Resort, the owner decided to use deep slurry wall technology to meet their challenging engineering needs and schedule.
The challenge
Keller utilized hydromill technology to penetrate the many difficult layers of Caliche rock to install this myriad of Load Bearing Elements (LBE's) and perimeter slurry wall on this very small site.
The solution
Separate rectangular cells made up of slurry wall panels were interconnected to depths of 185 feet deep in order to provide the engineering requirements for a tall cantilevered structure with excessive loading conditions due to design and wind shear calculations. 
Prior to commencing construction, Keller installed 3 deep LBE's in which Load Testing was carried out using the Osterberg Method. Once approved by the design engineer, Keller installed approximately 120,000 square feet of very difficult slurry wall in less than 5 months' time working at times around the clock to meet the owner's very tight schedule.