Keller has developed customized grout mixes and methodologies tailored to the subsurface conditions and groundwater source to successfully limit infiltration into the LACMTA tunnels.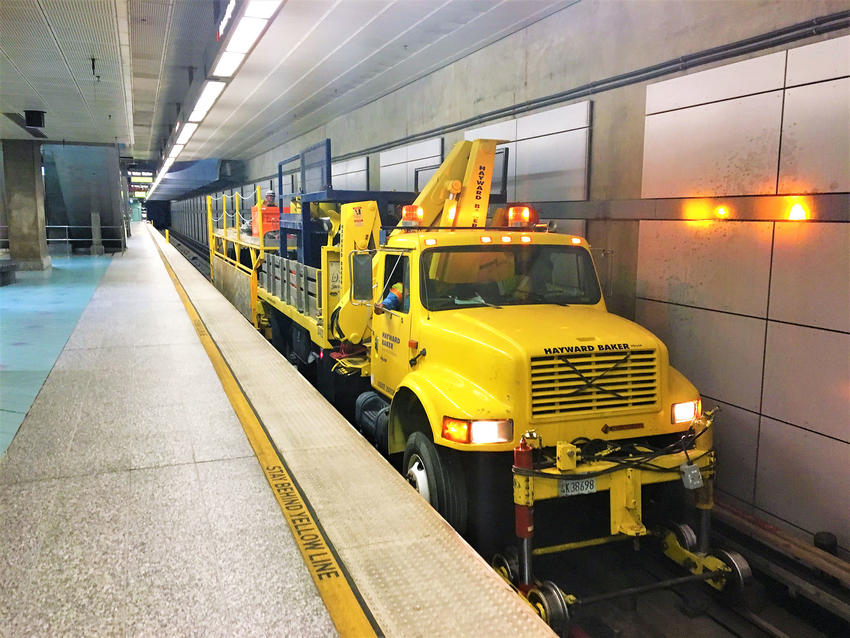 The project
Since 1988, Keller has performed ground improvement services to reduce the potential for surface and structural settlement as a result of tunneling operations for the construction of the Los Angeles subway system. As sections of the system were completed and brought into service, Keller began performing groundwater control grouting on designated tunnel stretches and at subway and light rail stations under multiple maintenance contract agreements to remediate nuisance water infiltration that represents potential safety hazards.
The challenge
Accessing and treating multiple inflow locations within a restricted tunnel environment and tight nightly work window required a highly mobile, streamlined operation with correspondingly high attention to safety.
The solution
Given the variation in water source, type, and location of the leakage points (through soils or rock), Keller designed and developed customized polyurethane and other chemical grout mixes to treat each location on a case-by-case basis and restore watertight conditions. Repair and restoration of the tunnel lining were accomplished with shotcrete applications. To date, Keller's grouting expertise, together with a location-specific treatment approach, has resulted in the successful completion of three long-term maintenance contracts.
Project facts
Owner(s)
Los Angeles County Metropolitan Transportation Authority (LACMTA)
Engineer(s)
Los Angeles County Metropolitan Transportation Authority (LACMTA)