Keller assisted the City of Edmonton in the excavation and recovery of a Tunnel Boring Machine (TBM).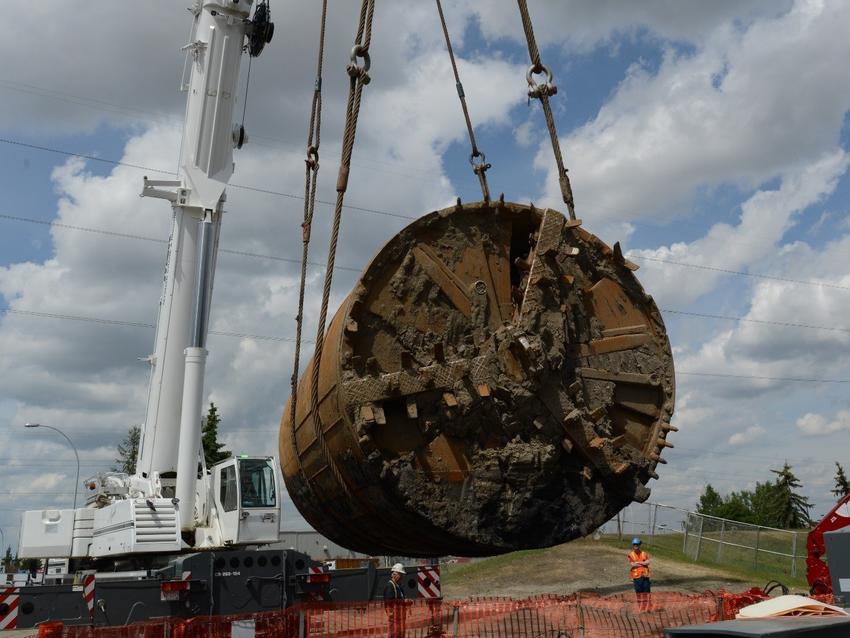 The project
One of the City of Edmonton's Tunnel Boring Machines (TBM) was tunneling around the Mill Woods area of Edmonton in a zone of wet sands and silts. The TBM was unable to successfully tunnel through the poor collapsible materials and seized during the operation.
The challenge
The location of the TBM was under a major arterial road in Edmonton, requiring road closures and working in tight access adjacent to live traffic. The TBM was seized in a zone of poor collapsible materials. Conventional drilling would be difficult to achieve the lock between secant elements with temporary casing. The completed section of the tunnel could not be damaged, as it would be required after removing and repairing the TBM. Keller's design needed to accommodate two opening portals at the bottom of shaft for the tunnel.
The solution
The general contractor worked with the City of Edmonton to arrange traffic accommodations and a safe work area. The City of Edmonton constructed a bulkhead in the completed section of the tunnel that could not be damaged. Keller installed a temporary concrete guide wall at the surface to ensure accurate placement and interlock of each secant element of the circular shaft. A temporary segmental casing system was used to advance each secant element to the required design depth. 
Project facts
Engineer(s)
Keller
Right Six Consulting Inc.