Keller used an innovative three-phase drilling process to guarantee the safety of the existing tunnel and the quality of the access shafts.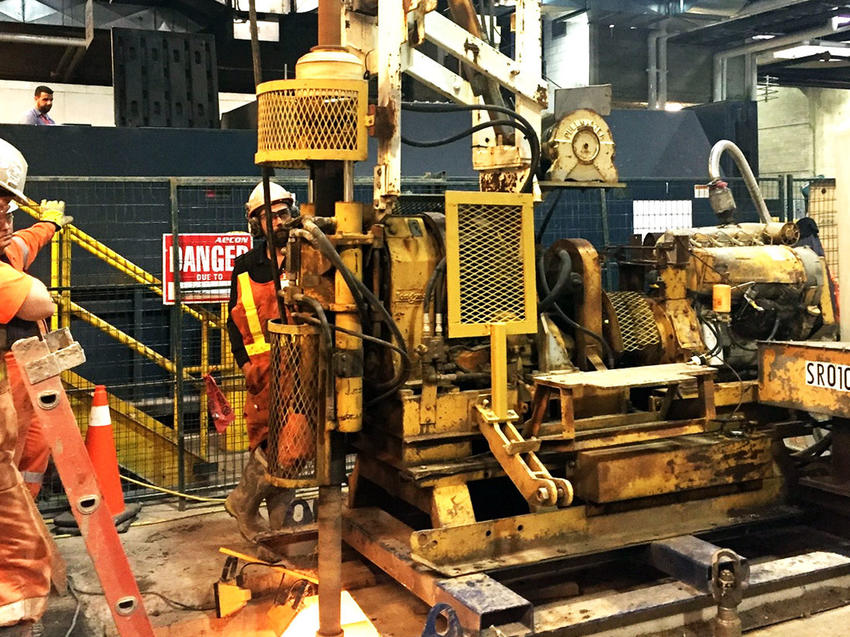 The project
In downtown Toronto, several office towers and hospitals rely on Enwave's deep lake water system to provide heating and cooling. This technology uses cold water from Lake Ontario as a clean, renewable, and reliable cooling source. Toronto General Hospital needed to establish a direct connection to the Enwave tunnel to provide clean heating and cooling to the building.
The challenge
The client's design required two access shafts to be drilled to make a connection to the existing 3.05m diameter Enwave tunnel. Restricted headroom was a challenge as all work had to be performed in the loading bay area of the Hospital.
The solution
Keller proposed and conducted an innovative three-phase drilling process for the construction of the access shafts. First, bedrock was located to verify the layout and alignment of proposed shafts. Second, the temporary drill casing was effectively sealed into bedrock using a tremie grout plug. Lastly, an LP Drill and the reverse circulation (RC) drilling process were utilized to advance a hole into the bedrock and penetrate the existing Enwave tunnel. The use of the RC drilling technique guaranteed minimal drilling cuttings being disposed into the existing tunnel and outside of the shafts and maintained the hole alignment.
Project facts
Engineer(s)
R.V. Anderson Associates Ltd.