Keller's tunnel grouting ensured continuity of the grout curtain around the 7.8 Billion Gallon CSO (combined sewage overflow) storage reservoir.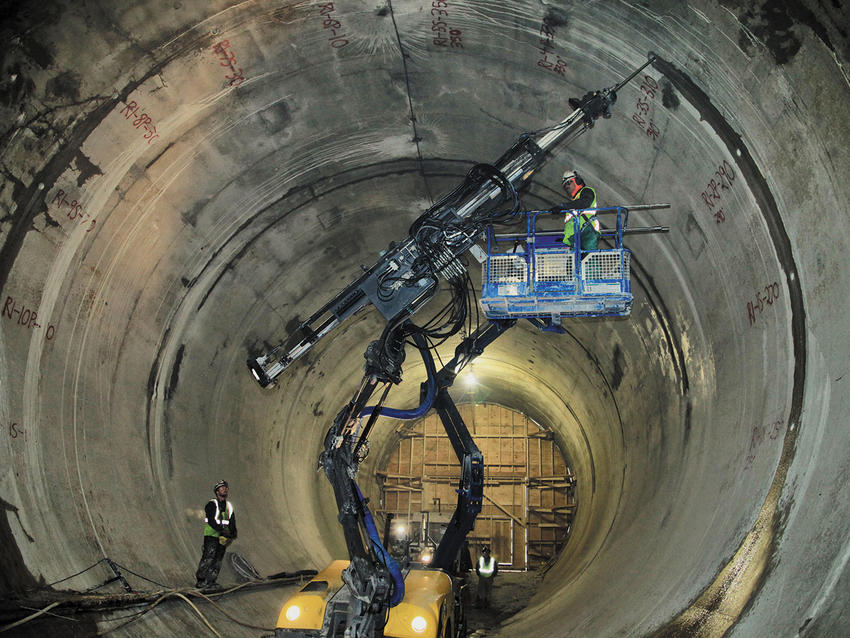 The project
The Thornton Composite Reservoir Project included a 30-ft diameter connecting tunnel from the reservoir to the existing Calumet Deep Tunnel, a 20-ft diameter connecting tunnel from the reservoir to the Thorn Creek Diversion Tunnel and two abandoned mining haul tunnels. Grouting was required to create cut-off rings to reduce groundwater movement along the exterior of the tunnels and to tie into the double-row grout curtain around the reservoir.
The challenge
Keller was contracted to reduce the permeability of the bedrock to an approximate value of 1 Lugeon by drilling and grouting from inside the tunnels (tunnel grouting) in a 360-degree ring pattern, drilling holes with strict alignment requirements, and injecting a suite of balanced and stable grouts in multiple stages overhead.
The solution
Keller used upstage and downstage techniques to complete the ring drilling and grouting operation. The grout hole lengths varied from 10 to 40 feet and were drilled with compact, limited access drills.
Project facts
Owner(s)
Metropolitan Water Reclamation District of Greater Chicago
Main contractor(s)
F.H. Paschen
Walsh Construction Company
Engineer(s)
Black & Veatch and MWH Americas