Keller completed a challenging scope of anchor and sheet pile work requiring multiple rigs in a small footprint within a restricted schedule.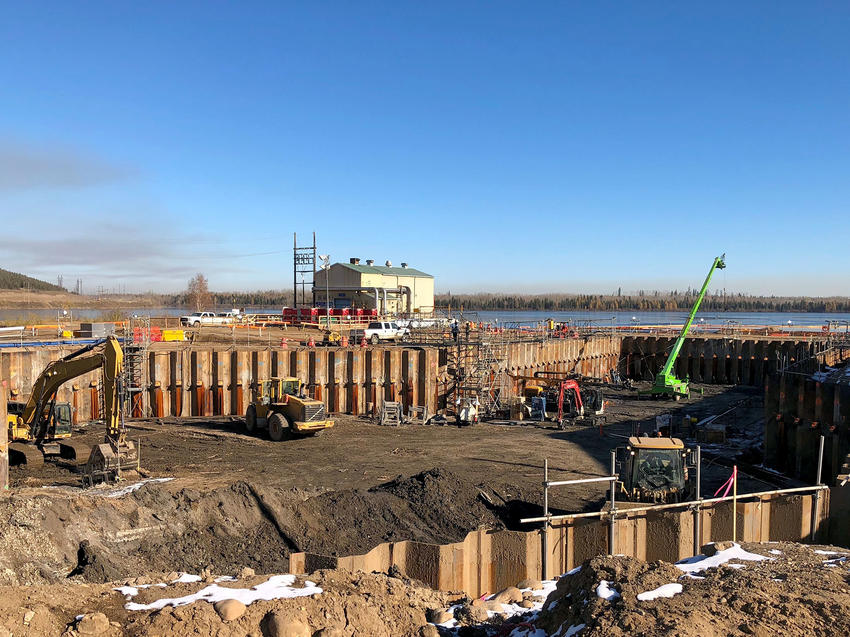 The project
Syncrude is one of the largest producers of crude oil from oil sands with the capacity to produce ~15% of Canada's total oil requirements. Syncrude's large-scale oil production facility adjacent to Mildred Lake in Alberta needed a new raw water intake (RWI) system. This required an 8 m excavation in the lake to construct an intake weir and additional weir to facilitate the large pumps and new piping to connect to the existing facility.
The challenge
Unique site conditions included extremely soft soils, which made stabilising rigs on-site difficult. Shoring was a challenge because it needed to be removable while retaining very soft, saturated, flowing sands with the water table at the surface. In addition, the work within the lake required heavy monitoring to ensure strict environmental restrictions were met.
The solution
Keller selected sheet piles to facilitate excavation and help hold back the heavy water ingress. Shoring needed to be installed from a working platform, extended into the water, and driven through a continuous hard rock formation located above the oil sands. This required three levels of rig mats to provide sufficient stability for the work to be completed safely. Multiple rows of anchors were required to hold back the saturated flowing sands.
Project facts
Main contractor(s)
Aecon Mining Construction Management Inc.
Engineer(s)
Keller
WorleyParsons Limited