Keller completed the project ahead of schedule with an excellent safety record.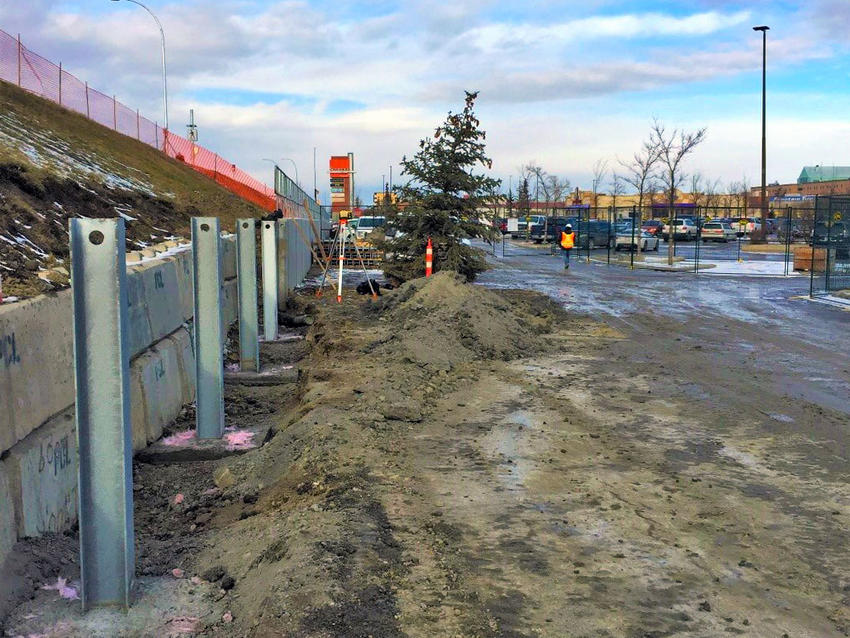 The project
Sunridge Mall was undergoing an expansion and renovation that included the west parking lot. The existing pressure-treated wood retaining wall located along the west side of the parking lot was showing signs of deflection and slope movement. The main contractor called Keller to construct the new earth retention structure.
The challenge
The existing wall needed to be removed prior to construction of the new. The slope and asphalt pavement showed signs of cracks and superficial failure, thus requiring special care to minimize disturbance during excavation and wall construction.
The solution
The new concrete cantilever wall design included cast-in-place rock socket piles. Using drilled shafts, Keller installed the piles with steel reinforcements and galvanized beams. Due to changing ground elevations, top-of-pile and top-of-beam varied from pile to pile. Pre-cast concrete panels were installed between the beams to form the wall. The Keller crew worked diligently with the client and surveyor to ensure all tolerances were met.