Keller completed fencing, a stormwater pollution prevention plan (SWPPP), stone column installation, clearing, and grubbing approximately one week ahead of the owner's 90-day schedule.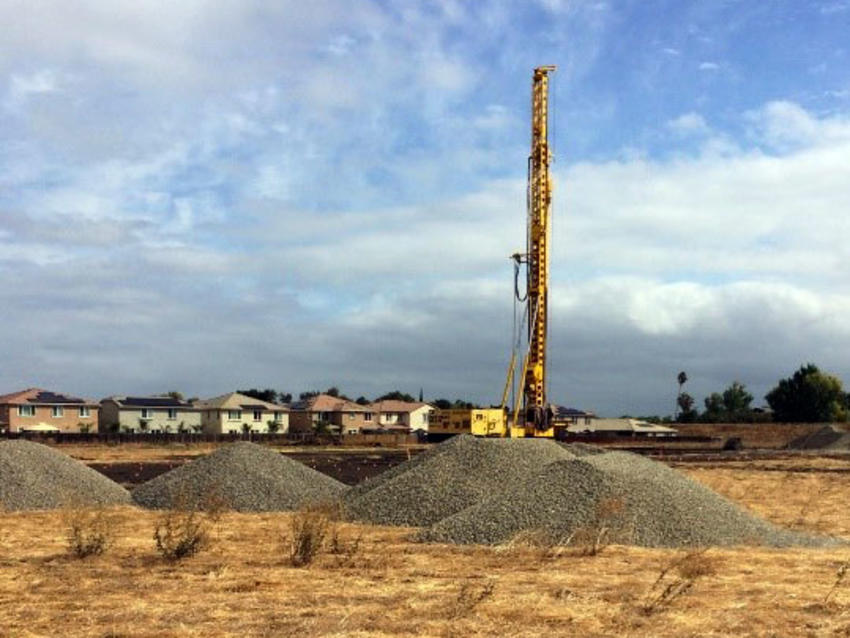 The project
Summer Lake Elementary School was planned for construction on an undeveloped 10-acre site bounded by single-family homes and a levee. Development of the new campus included the construction of nine buildings and extensive site improvements. Soil conditions consisted of a surface hard clay cap underlain by loose sand. Dense silty sand existed below a depth of 20 ft.
The challenge
The geotechnical investigation identified that the loose sands in the upper 20 ft of the soil profile were susceptible to liquefaction during the design earthquake event. The anticipated liquefaction-induced settlement ranged from 2 to 4 in., which would result in unacceptable building deformation. These soils were too deep to allow for removal and replacement.
The solution
Keller designed a vibro replacement liquefaction mitigation program to control the dynamic building settlement to less than 1 in. The program consisted of stone columns constructed to a depth of 20 ft beneath a 2-acre area where the buildings were located.
Keller was a great company to work with. I give other organizations glowing reports of Keller's professional work and management.
Director of Facilities and Construction, Oakley Union Elementary School District
Project facts
Owner(s)
Oakley Union Elementary School District