Keller completed the design-build Office of Statewide Health Planning and Development (OSHPD) project to treat in-situ existing fill soil that was deemed incompetent to support the planned structure.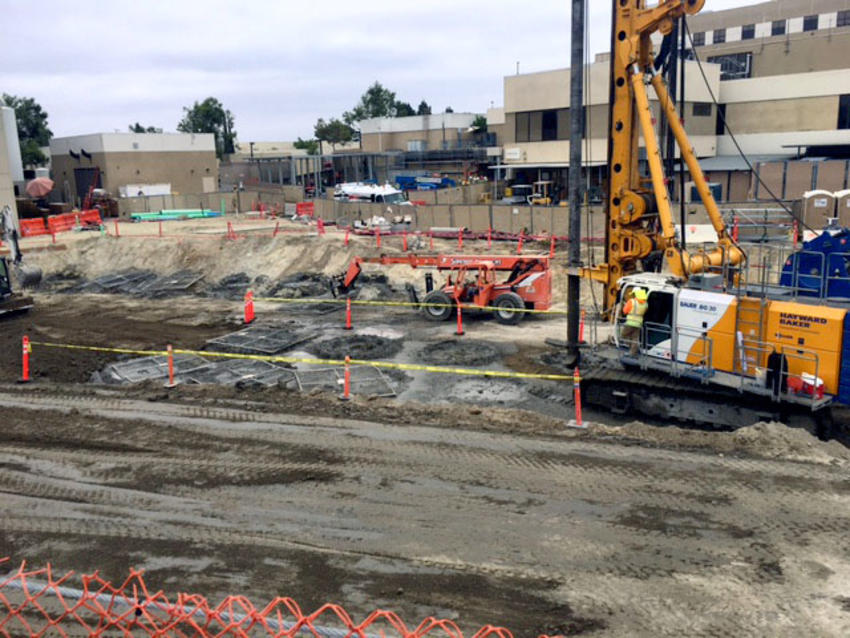 The project
The proposed Sharp Chula Vista Ocean View Tower was planned as a seven-story building with a ground footprint of approximately 43,500 square feet that would include a 197,000-square-foot hospital. Most of the mat foundation was to bear on formational material except for the southeast portion, which would be underlain by fill. A ground improvement solution was needed to treat the fill down to the top of the bedrock elevation.
The challenge
The initial geotechnical exploration showed some variation in the bottom of the treatment zone/top of bedrock. To further define the top of bedrock, Keller commissioned additional borings; they revealed that the top of rock elevation was highly variable over short distances, making pre-construction contour maps unreliable.
The solution
Keller designed and constructed a soil mixing solution to treat the fill, developing a proprietary drill index to observe the drilling energy required to advance the soil mixing tooling. The abrupt increase in required energy indicated that the top of bedrock was reached and the soil mixing could be terminated.
Project facts
Owner(s)
Sharp HealthCare City of Chula Vista
Engineer(s)
Leighton and Associates, Inc.