Sequoyah Nuclear Power Plant is owned and operated by the Tennessee Valley Authority (TVA). Unit #2 is one of two pressurized water reactors. Together, the two units supply enough power to meet the needs of approximately 1.3 million Tennessee Valley homes every day.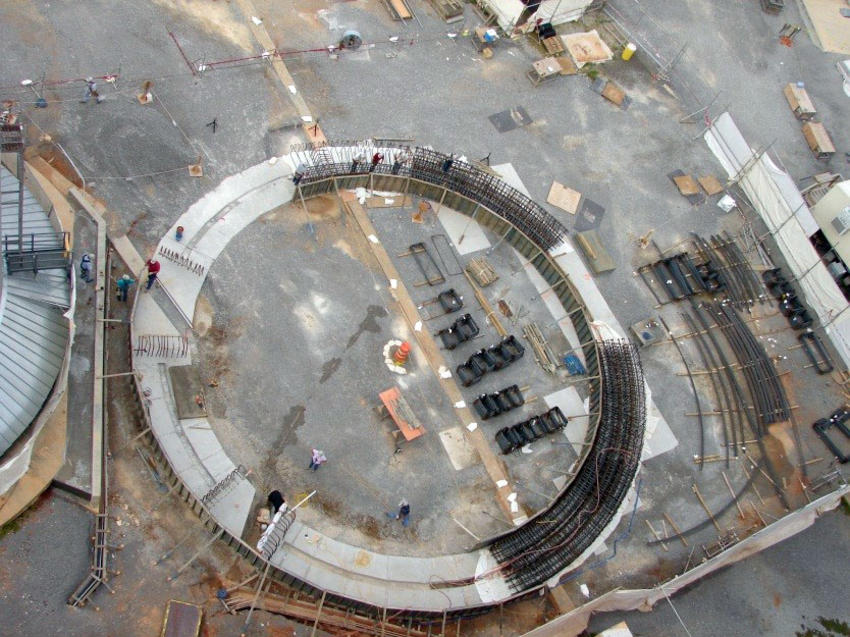 The project
Removal and replacement of Unit #2 at the Sequoyah plant required a lift of 360 tons by a 380-ft tall ringer crane. Given that the plant lies in the southeastern part of Tennessee, where much of the area is underlain by karstic limestone with probable voids, the selected foundation system for the large circular crane pad needed to be appropriate for the challenging karstic conditions.
The challenge
Difficult subsurface conditions, including karstic bedrock
Underground utilities that traversed the site
Tight work area within the active power plant
The solution
A total of 80, 9.625-in. diameter micropiles were installed to support the crane foundation for the lift of the old steam generator out of the containment building and placement of the new steam generator back into the structure. The micropiles averaged 70 ft long, with design loads varying from 360 to 760 kips. Most of the piles were battered at an angle of 10 degrees to accommodate lateral and torsional loads. Despite significant challenges imposed by the subsurface conditions and buried utilities, the 5,600 LF of micropiling work was accomplished within schedule and performed as designed.
Project facts
Owner(s)
Tennessee Valley Authority
Main contractor(s)
The Steam Generating Team