Keller's innovative design and quick mobilization allowed the project to be completed three weeks ahead of schedule while safely working near an active mall entrance in low headroom and restricted access conditions.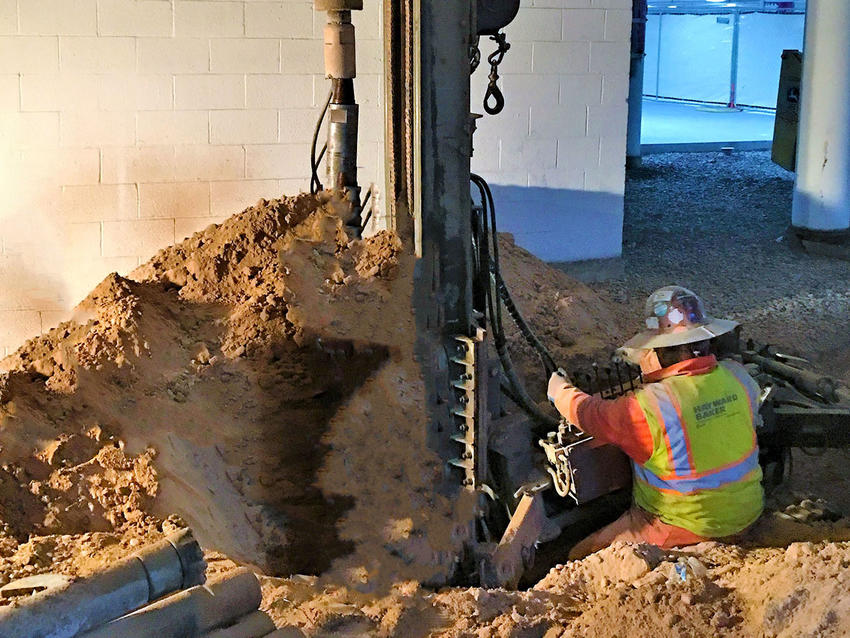 The project
Scottsdale Fashion Square, a nearly two million-square-foot mall, was undergoing an expansion for a new luxury wing. A new entrance and arrival point, two-story storefronts, and exterior-facing retail buildings and restaurants were to be added as part of this expansion. The renovation required underpinning of existing structural columns inside an existing parking garage. Soil conditions consisted of clayey sand to a depth of 7 feet, underlain by over 30 feet of very dense, native soils with moderate calcareous cementation.
The challenge
Construction adjacent to the public requires careful planning and attention to safety. This is especially challenging when combined with the need to work efficiently and productively in low headroom, tight access conditions.
The solution
Keller provided a value-engineered design of the micropiles to help reduce cost and increase efficiency. Low overhead drilling equipment was strategically placed outside of the garage and insulated from pedestrian and vehicle traffic.
Keller crews did a fantastic job at Scottsdale Fashion Square. We appreciated the help in getting the drawings completed so we could get them in to the city as quick as possible to get Keller started. The superintendent and his crew did a great job at speeding up the schedule, which was very helpful at the time. I look forward to working with Keller again in the future.
Project Superintendent, Kitchell Contractors
Project facts
Owner(s)
Scottsdale Fashion Square
Main contractor(s)
Kitchell Contractors, Inc.