Keller quickly mobilized for remediation of unsuitable building sites for five proposed wind towers.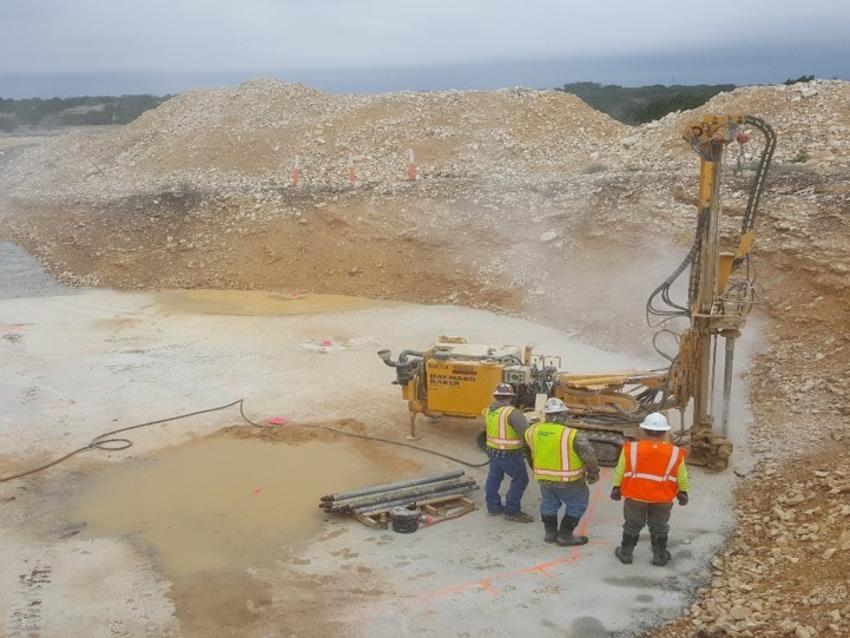 The project
Surface and subsurface voids were encountered during the excavation of five proposed wind tower sites in southern Texas. The sites were deemed unsuitable for turbine construction and were scheduled to be abandoned.
The challenge
Due to the nature of karst (dissolved limestone), the depth and extent of voids could not be known without additional investigation. Providing additional geotechnical borings may have identified the extent of voids but would not treat the problem. Surface slurry grouting techniques may have left significant untreated and unacceptable voids under the new foundation.
The solution
Up to 40 drilling locations were completed in a radial pattern across the foundation footprint to identify voids. Once the voids were located, low mobility grout was pumped in 2-foot stages to pressure test soft zones and fill voids. This surgical exploration and treatment resulted in site remediation in as little as 2 days.