To meet the client's fast-tracked schedule, Keller uses design expertise and vast resources to complete the foundations for a new warehouse.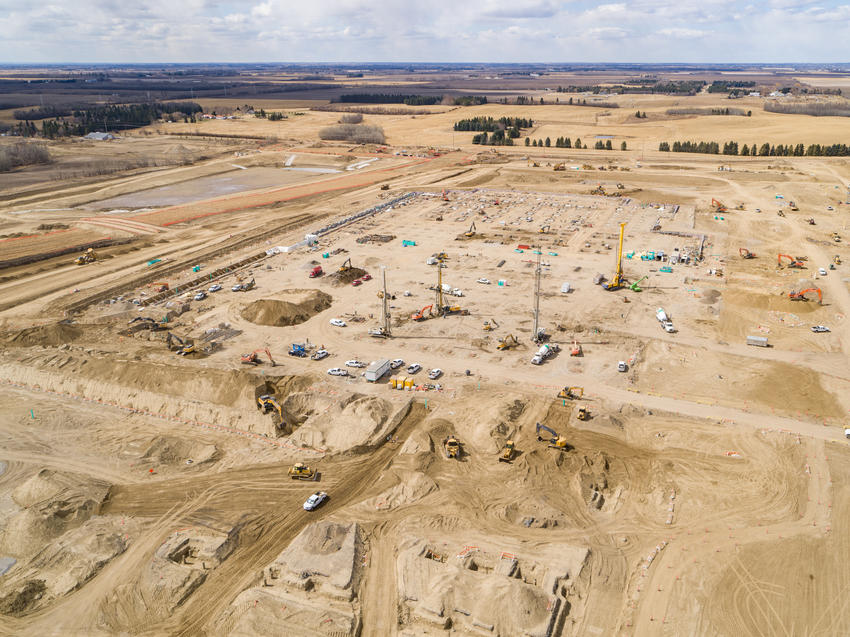 The project
A 2.9M SF (270 square meters) warehouse was built in Acheson for a popular retailer. The five-story tall building includes a mezzanine level and office spaces. Due to the high load-bearing capacities required from the soils, a deep foundations solution was necessary.
The challenge
The owner had a fast-tracked schedule, requiring the entire project to be constructed in 16 months. Close coordination between all parties was required, with multiple trades working concurrently on site and limited access/egress.
The solution
Due to the strict timeline, Keller was awarded the project based on their close working relationship with the general contractor. With their expertise in the area and deep foundations techniques, Keller provided a design-build CFA pile solution to meet the required bearing capacities that was accepted by the project team. Using CFA piles instead of other foundation techniques allowed for a faster installation that eliminated the need for temporary casing, resulting in significant cost savings for the owner. 
To meet the project deadlines, Keller employed four rigs and four crews to install 2,017 CFA piles up to 96.8 ft (29.5 m) deep. Foundation work was completed ahead of schedule with zero lost time incidents.
Project facts
Owner(s)
Highlands Business Park GP Inc.