Keller completed the auger cast piles project ahead of schedule despite the logistical challenges of working on an island with only one access road.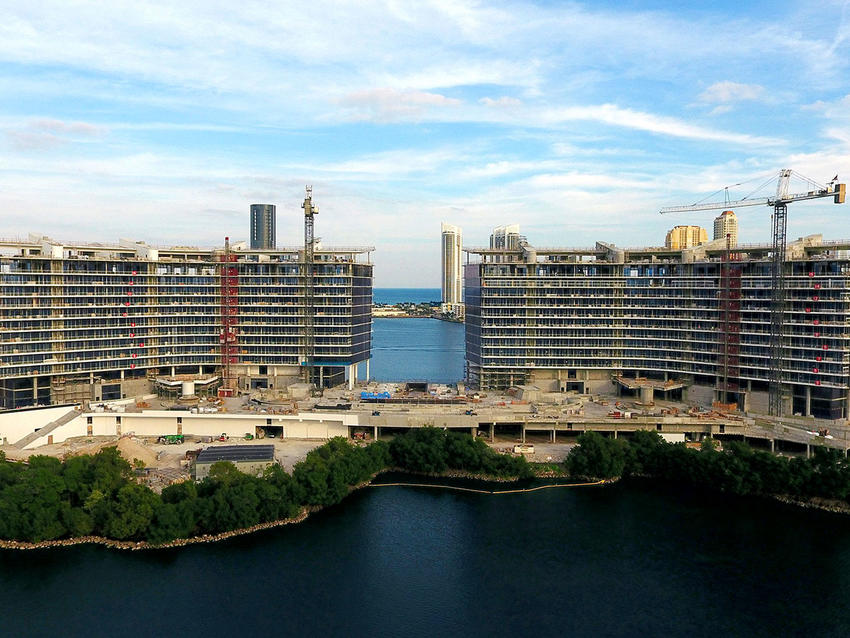 The project
Privé at Island Estates is an 8-acre development including two 16-story tower luxury residences with more than a 60,000 sq ft footprint. The development also includes an 80,000 sq ft, 4-story podium.
The challenge
The project was located on an island with one single access road, which posed logistical challenges. Our scope required permitting for shortened working hours and mobilizing heavy equipment.
The solution
Due to the loose sand and competent limestone layer approximately 30 ft below grade, auger cast piles were the most cost-effective and time-saving deep foundation system. We installed over 750, 18-in.-diameter piles to depths of 65 ft below grade, as well as 700, 14-in.-diameter piles 35 ft below grade. Keller coordinated extensively with the designated trucking company, suppliers, and the City of Aventura to complete the project ahead of schedule.
Project facts
Main contractor(s)
Suffolk Construction Company, Inc.
Engineer(s)
Sieger Suarez Architects, LLC
CHM Structural Engineers LLC