Keller provides a deep foundation solution for a new power line in Saskatoon.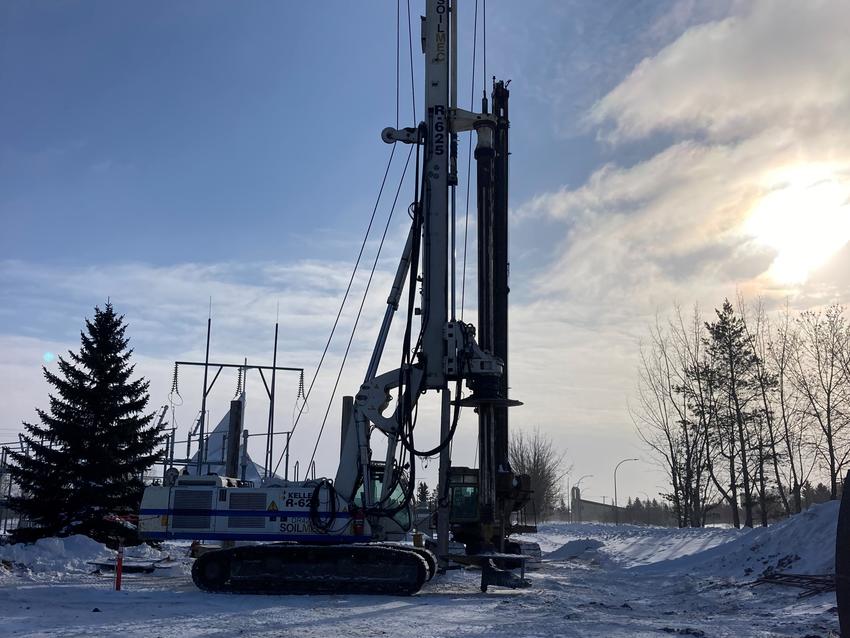 The project
SaskPower upgraded the Preston Crossing Substation by building a new high-voltage powerline to the station to continue providing safe, reliable power and meet the growing demands. Due to weak soil conditions, the large transmission structures along the line's 3km route required a deep foundations solution.
The challenge
Structure locations were bounded by roadways, rail lines, or public access, creating tight site constraints and limited access locations.
The solution
Seven large drilled shafts, ranging in diameter from 7 ft to 9 ft (2.1m to 2.7m) were drilled to depths over 50 ft (15m) at five structure locations. Due to the site constraints, Keller closely coordinated with the crane supplier to determine the proper equipment and delivery for each location. The team had five inter-mobilizations to get from one site to the next quickly and efficiently.
Project facts
Engineer(s)
Wood Environmental and Infrastructure Solutions