Keller designed a custom pile installation program to combat obstructed ground conditions and save the client time and money.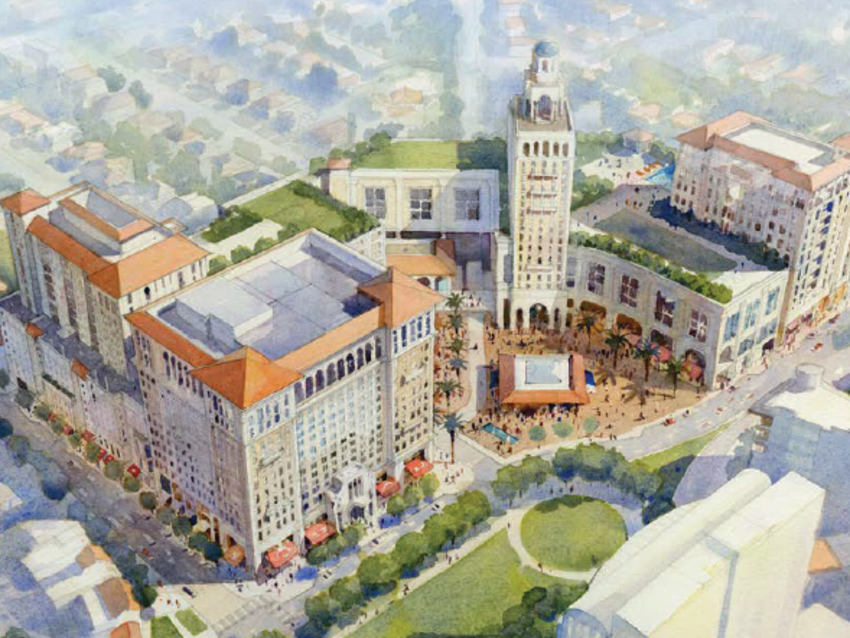 The project
Plaza at Coral Gables is a new mixed-use development located in Coral Gables, Florida that will be 190 ft tall with a retail area of 137,000 sq ft and 136 condo units. Keller was contracted to install the auger cast piles needed to support these structures.
The challenge
The foundation design included over 650 piles, over 200 piles of which were battered in different directions, leading to location conflicts. The subsurface soil had many obstructions including preexisting foundations from a previous building.
The solution
Keller found a way to solve these challenges by having great communication internally and with the client. We remedied multiple battered piles in different directions by providing detailed and precise drawings for the field personnel to follow. Keller installed 650, 18-in.-diameter, and 55 ft long auger cast piles for this deep foundation system.
Owners are very happy that it went as smoothly as it did. I know that it is a result of planning and execution. Does not happen by chance! Can't thank you enough. Look forward to 1,000 more piles in the near future!
Construction Manager, Agave Ponce, LLC
Project facts
Owner(s)
Agave Ponce, LLC
Hill International, Inc.
Main contractor(s)
Coastal Construction Group of South Florida, Inc.
Engineer(s)
DeSimone Consulting Engineers
Langan Engineering & Environmental Services, Inc.