Keller successfully and safely performed work for the new 345kV transmission line that was adjacent to existing energized lines.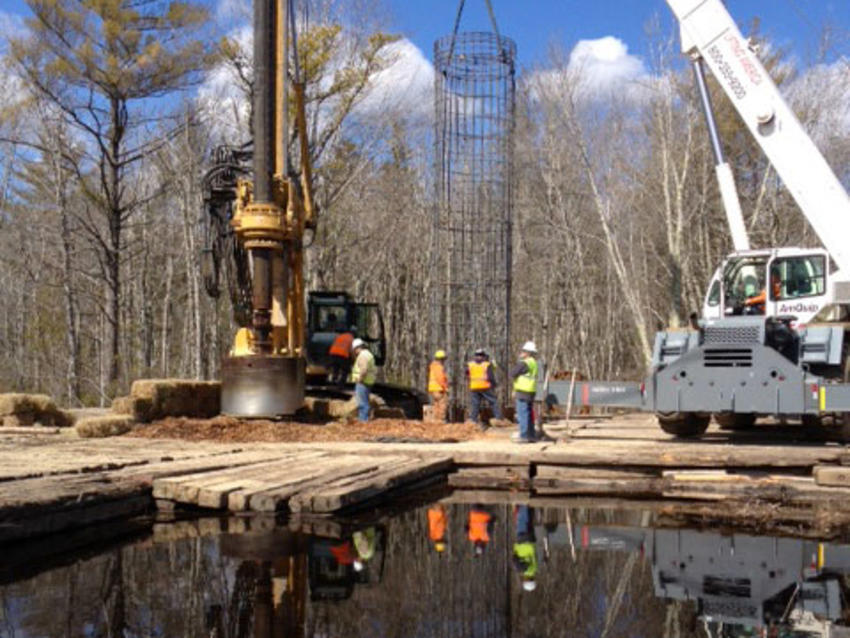 The project
The NSTAR Lower SEMA project involved installing a new, overhead 345kV transmission line from Carver Substation to the Barnstable Substation. The project's aim was to ensure southeast Massachusetts was adequately supplied with electricity.
The challenge
Boulders were encountered in several shafts, which required rock excavation techniques for removal and subsequent advancement of the permanent casing.
The solution
Keller installed 132 drilled shafts with 7 to 11-foot shaft diameters and depths of 24 to 38 feet deep. All aspects of the foundation installation and materials were provided by Keller, except for the access roads, furnishing anchor bolts, and inspection services. All of the shafts required a full-length permanent casing, which was installed using vibratory hammers.
Project facts
Engineer(s)
R.G. Vanderweil Engineers, LLP