Keller performed construction in an active electrified railroad environment using specialized high rail and low overhead drill equipment.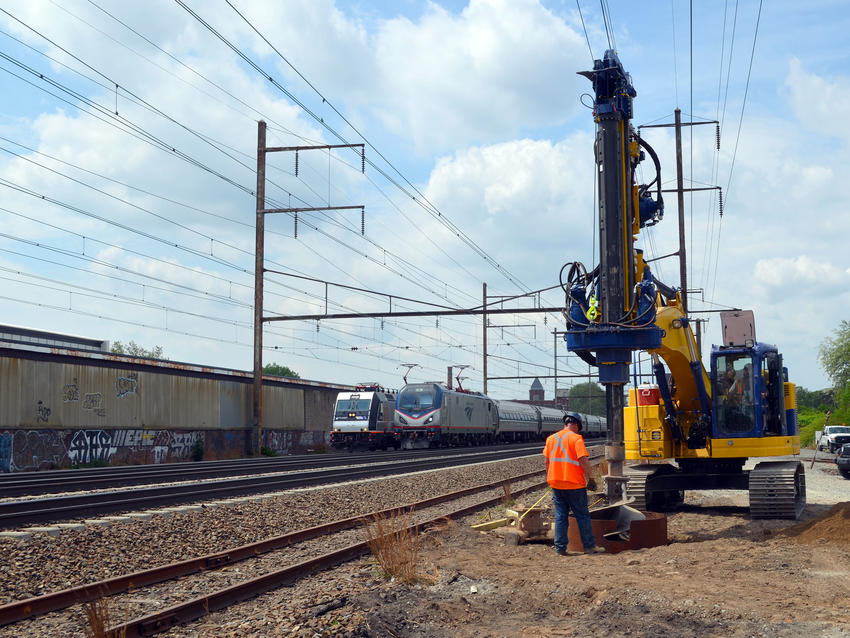 The project
Amtrak required upgrading of its rail infrastructure to support more frequent high-speed rail service and to improve the reliability of current service between New York and Washington. A part of the project included a new transmission line to upgrade the power supply to its Northeast Corridor.
The challenge
The new foundations were to be constructed immediately adjacent to the heavily trafficked, active electrified rail corridor without disrupting regular rail schedules. All work had to be performed during night and weekend rail outages.
The solution
Keller worked closely with the owner and engineers to safely and efficiently complete the foundation work on schedule. Specialized high rail and low overhead drill equipment constructed the 135 - four and a half foot diameter shafts up to 30 feet deep. The scope of work included furnishing and placing permanent casing, reinforcing steel and concrete. Careful planning, coordination, and communication were key in the successful performance of this project.
Project facts
Owner(s)
National Railroad Passenger Corporation (Amtrak)
Main contractor(s)
National Railroad Passenger Corporation (Amtrak)