The City of Montgomery manages the Multiplex at the Cramton Bowl, a 70,000 SF indoor facility that hosts numerous sporting events and training clinics throughout the year.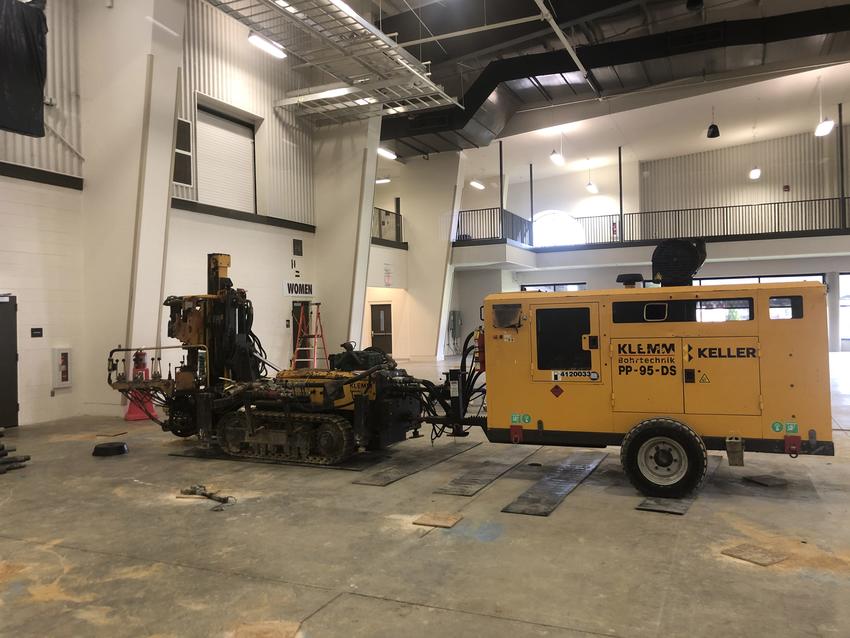 The project
Built as an addition, the construction of the facility required the placement of new fill material. Over time, the excessive differential settlement was detected at the slab-on-grade. Further investigation discovered that the fill material placed during initial construction was settling differentially at varying depths. Soil borings indicated poorly graded sand and clayey sand with low bearing capacity existed to depths between 20 ft and 40 ft. Remedial measures were needed to re-level the slab floor, varying thickness between 2 and 6 inches, and prevent further settlement.
The challenge
Utilities were present across the site and underneath the slab floor. Further, a lower level with an interior below-grade wall was present at a portion of the site. Limiting damage to existing utilities and the structure was a primary concern of the owner.
The solution
A dual grouting program using both compaction grouting and polyurethane grouting was chosen as the solution. Compaction grouting was performed, stabilizing poorly compacted deep soils. Polyurethane grouting was used to fine-tune the lifting and leveling of the slab, achieving a uniform surface floor. The polyurethane grouting allowed control and precision to work around the utilities and interior wall without causing damage. Keller performed grouting on approximately 25,000 SF of the complex, successfully re-leveling the structure to achieve the project objectives.