Extreme cold weather and high winds were no match for Keller as they assisted Rokstad Power in erecting a power transmission line from Stephenville to Cape Ray.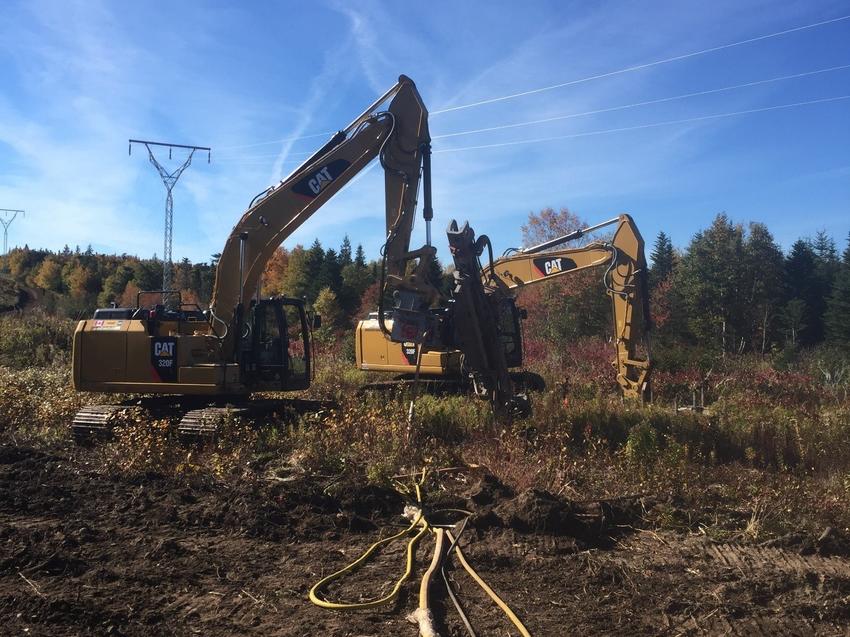 The project
Emera hired Rokstad Power to erect a transmission line from Stephenville to Cape Ray, Newfoundland to complete the power circuit from Labrador to Nova Scotia. The locations of the transmission towers had poor ground conditions and required 4 no. grouted anchors at each tower location.
The challenge
The challenge of this job was not only the installation of the anchors but the coordination required to gain access to each tower location. In some access trails, the crews could not move off the working platform comprised of crane mats provided by the General Contractor due to the poor conditions of local bog areas. Due to the extreme cold weather and high winds, the crew encountered icy trails and frozen equipment daily.
The solution
The poor soil conditions required the General Contractor to provide multiple access trails along the Trans-Canada Highway to ensure safe access was provided to each proposed tower location. Keller acquired multiple trailers and transport trucks to move equipment from trail to trail. Each crew had a third flat-deck sled which held their equipment to efficiently move crews to new locations about once every two days. Keller supplied a water truck that was utilized throughout the project to deliver clean water. Each excavator was outfitted with small steel tabs welded on all the tracks to provide extra grip on the ice.