Keller's expertise in providing design-build solutions delivers a deep foundation system for a Lowe's warehouse on time and budget.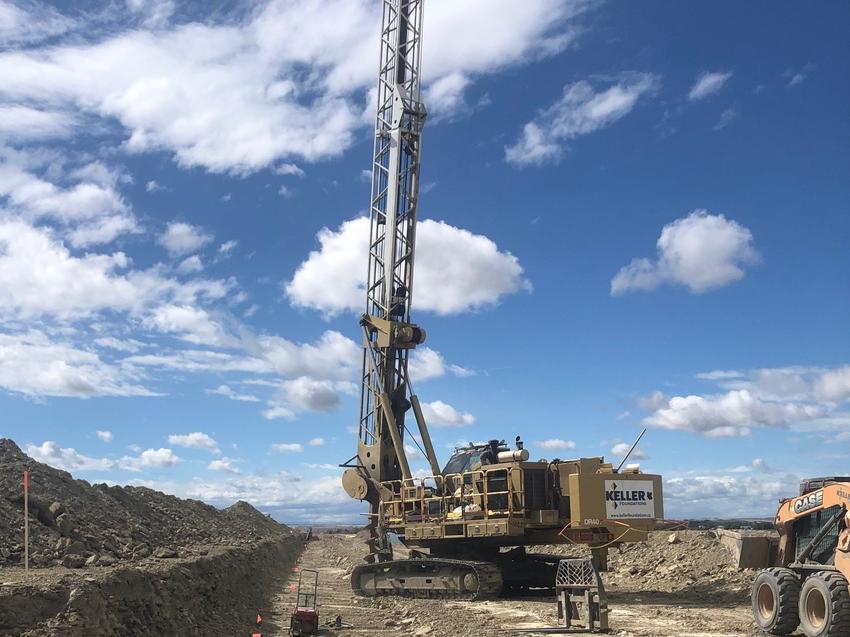 The project
Lowe's Canadian business operates more than 470 corporate and independent affiliate stores. Lowe's Companies constructed a new 1.2M SF (115,000 sq. m.) distribution warehouse as part of its strategy to optimize distribution needs. The new facility was ideally placed close to major highways and positioned the company to serve in-store and online customers better. A deep foundations solution was needed to support the new building.
The challenge
The top of bedrock widely varied across the site, creating difficult drilling conditions. Groundwater seepage also occurred.
The solution
Keller designed a deep foundations solution consisting of 546 drilled shafts up to 36 ft (11 m) deep. High strain dynamic load testing was conducted on a test shaft to verify the design assumptions before full production. Due to the groundwater seepage, temporary casing was used during drilled shaft installation. Using previous experience with the ground conditions from other projects in the area, Keller overcame the challenging drilling conditions and finished the project on time and budget.