Keller's production rate was 33% faster than anticipated, effectively shaving six weeks off the ground improvement project schedule.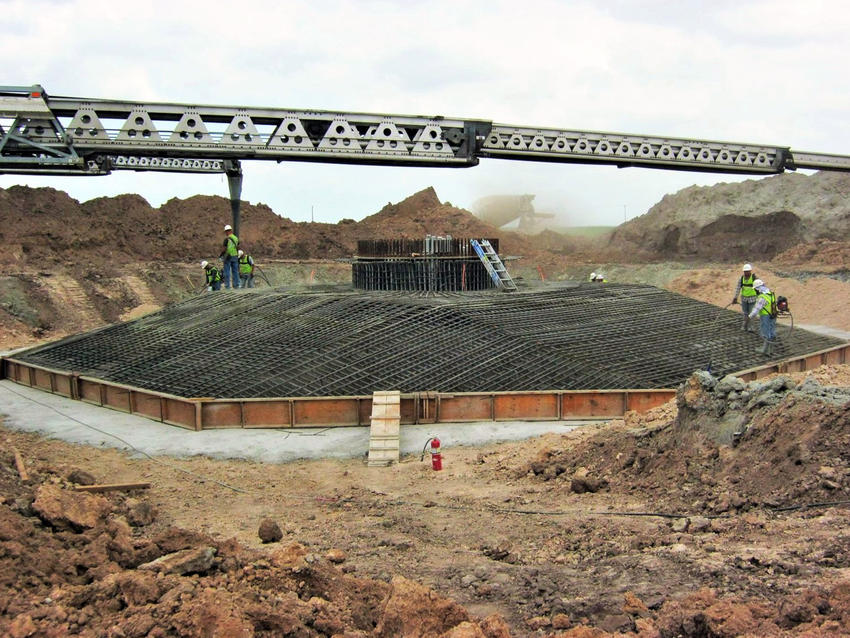 The project
To meet continuously expanding statewide renewable energy goals, a major power generating company completed phased construction of the Los Vientos wind farm across several south Texas counties. The 177-site facility includes 45 sites in Willacy County.
The challenge
At 26 of the Willacy County sites, subsurface conditions generally consisted of moist, lean clay topsoil over soft to very soft lean clay with varying amounts of silt and sand. Beneath this lay a significant sand deposit. Groundwater present at 5-10 ft below surface prevented excavation and replacement of the poor bearing materials beneath the wind turbine foundations. Ground improvement was required to limit total and differential foundation settlements to within one inch and increase the soil bearing capacity to 7,000 psf.
The solution
Mass dry soil mixing was selected to transfer the vertical bearing loads through the clays to the underlying sand deposits. Each site was excavated to the foundation subgrade at 8.5 ft below the surface. Keller developed target treatment depths customized to the specific soil conditions at each turbine location. Soil mixing depth varied from 3-8 ft below subgrade with the volume of treated material ranging from 700-1,900 cubic yd per foundation. Spread footing construction took place directly on top of the treated soil with no appreciable settlement occurring.