Keller completed drilled shaft installation safely while working next to an active highway.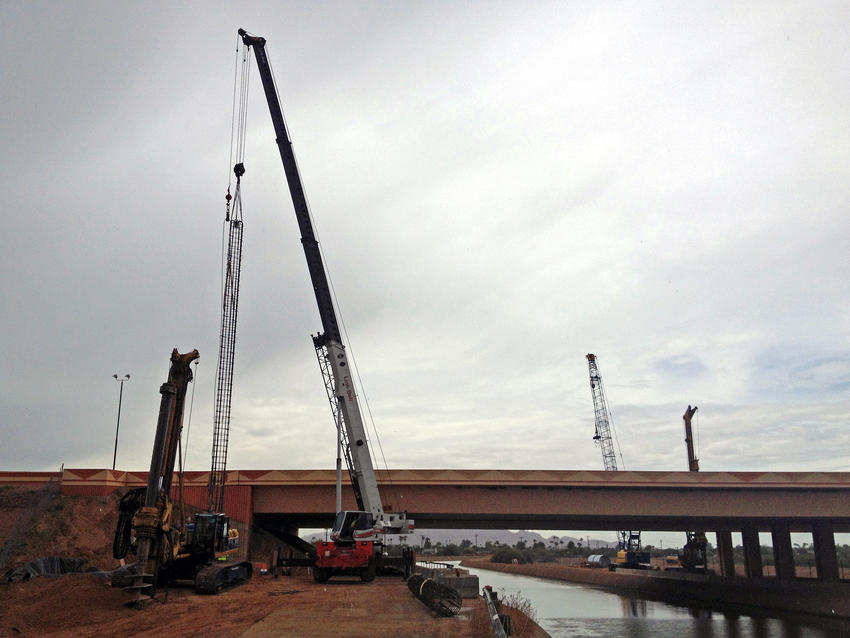 The project
The Loop 101 Project planned to add new lanes in both directions for SR101L between Shea Boulevard and SR202L.
The challenge
Due to the constraints of working next to an active highway, much of the work was performed at night.
The solution
Keller installed 60 drilled shaft foundations at nine different active highway bridge locations along the SR101L through Scottsdale. Due to the overall project length of 11 miles, ground conditions varied from firm clayey sands to loose sand, gravel, and cobbles. Controlled low strength grout was used to stabilize zones of excessive caving and CMP liners were used to maintain below-grade construction joints at pier locations. The scope included furnishing and placing the CMP liners, grout, and concrete via the free-fall method.
Project facts
Owner(s)
Arizona Department of Transportation
Main contractor(s)
Pulice Construction, Inc.