Keller constructed a retaining wall at Logan Regional Medical Center while emergency ambulatory access and main entrance remained open to pedestrians and vehicular traffic.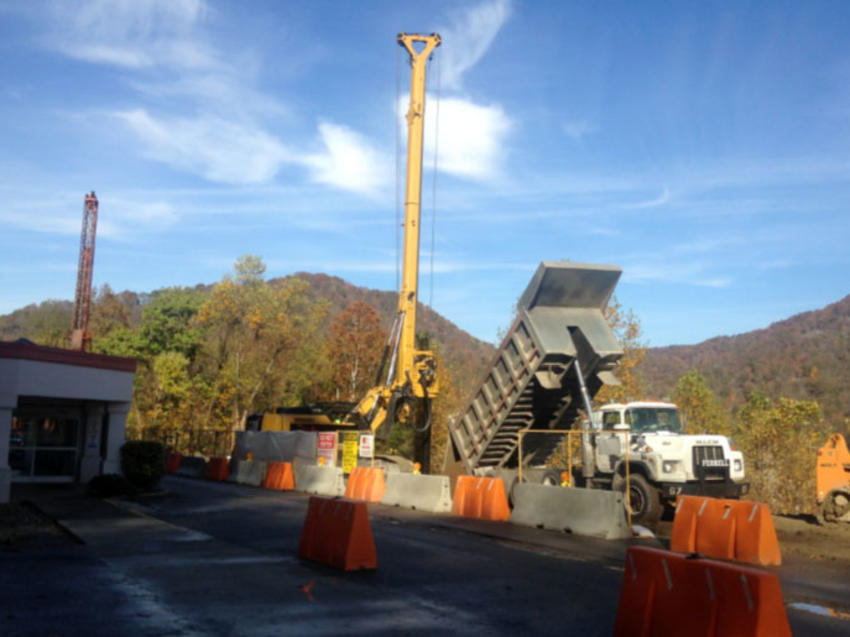 The project
Nestled in the heart of West Virginia coal country, Logan Regional Medical Center serves as the primary source of medical treatment in the greater Logan area. Severe storms swept through Logan, causing a landslide from the hospital to the river below it. LifePoint Health called Keller to remediate the evolving slide.
The challenge
During heavy rains, a 375 ft span of roadway in front of the Medical Center was compromised and shifted towards the 100 ft downhill slope to the Guyandotte River. Sandstone earth conditions posed challenges for drilling operations. The hospital needed to stay fully functional during construction; the safety of patients, visitors, and staff were of high priority.
The solution
Keller immediately responded to install a 4,000 ft² full-scope piling wall. This included multiple shafts measuring from 48in x 63ft to 54in x 93ft to retain the hospital complex. Rock sockets 30ft deep were drilled into the sandstone. Keller safely and efficiently constructed the large piling while maintaining pedestrian access and operational activities at the adjacent hospital.