Keller's ground improvement solution allowed the tank to economically meet American Petroleum Institute (API) settlement criteria without bringing contaminated soils to the surface.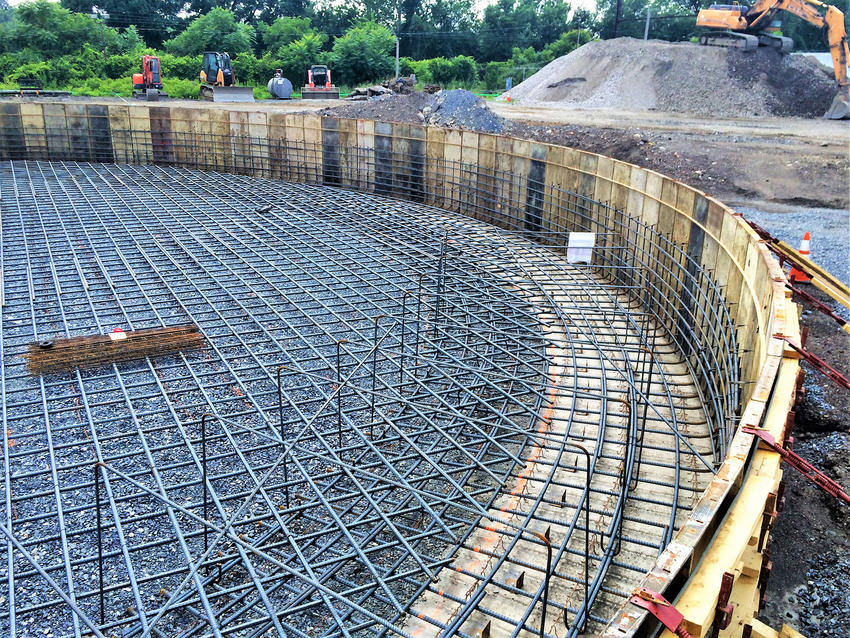 The project
A new Liquid Natural Gas (LNG) tank supported on an 84.5-ft-diameter concrete mat foundation was planned at the site of a former manufactured gas plant.
The challenge
Ground conditions consisted of 15-18 ft of very loose undocumented fill overlaying compressible soft silts and clays extending to weathered and natural bedrock between 18 and 28 ft below grade. Groundwater was present at approximately
20 to 28 ft below grade. Given the subsurface conditions, the heavily-loaded mat foundation and load transfer platform were anticipated to experience unacceptable total and differential settlement without ground improvement. Soil contamination from previous manufacturing operations was also a concern.
The solution
The owner's geotechnical engineer recommended rigid inclusions, which do not generate spoil, to increase the bearing capacity of the foundation soils, alleviate settlement potential, and avoid bringing contaminants to the surface. Keller was awarded the contract to design and execute the ground improvement program. A sacrificial load test was performed ahead of production work to verify design assumptions. Keller installed the production rigid inclusions through the existing fill and alluvial soft silt and clay to bedrock. The project was completed five days ahead of the anticipated 14-day schedule.
Project facts
Engineer(s)
GEI Consultants, Inc.
John H. Barter Associates, Inc.