Keller finished the work for the project two weeks ahead of the owner's overall 13-week schedule.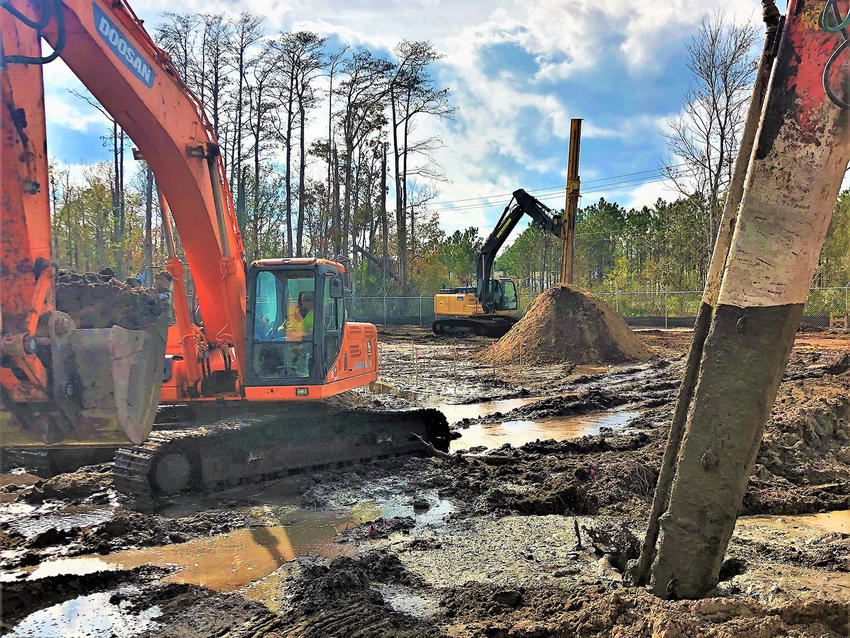 The project
The two-acre site contains an old chemical impoundment that ruptured and contaminated the surrounding sandy and organic soils with arsenic, dioxins, polychlorophenol, and chromium 10 to 12 feet deep across the site. Neighboring lots were at contamination risk as well. Keller was hired to stabilize the subsurface soils in situ to prevent chemical leaching.
The challenge
The stabilization program would need to satisfy EPA standards for leachability. A test program was required to be performed before the end of the year to qualify for state funding of the mitigation program. The specifications required that the stabilized soil have a maximum hydraulic conductivity of 10-7 centimeters per second and minimum unconfined compressive strength of 50 psi.
The solution
The general contractor proposed mass wet soil mixing to stabilize 7,000 cubic yards of contaminated soil in situ. Keller mobilized on short notice, performed the test program, and then completed the stabilization program, meeting the specified strength and EPA leachability requirements.
Thanks for working with us on this, you folks have done a great job.
Principal Consultant, Golder Associates
Project facts
Owner(s)
Environmental Protection Agency