High attention to safety and detail on this tight, challenging site coupled with an efficient work effort ensured the project was safely completed within schedule.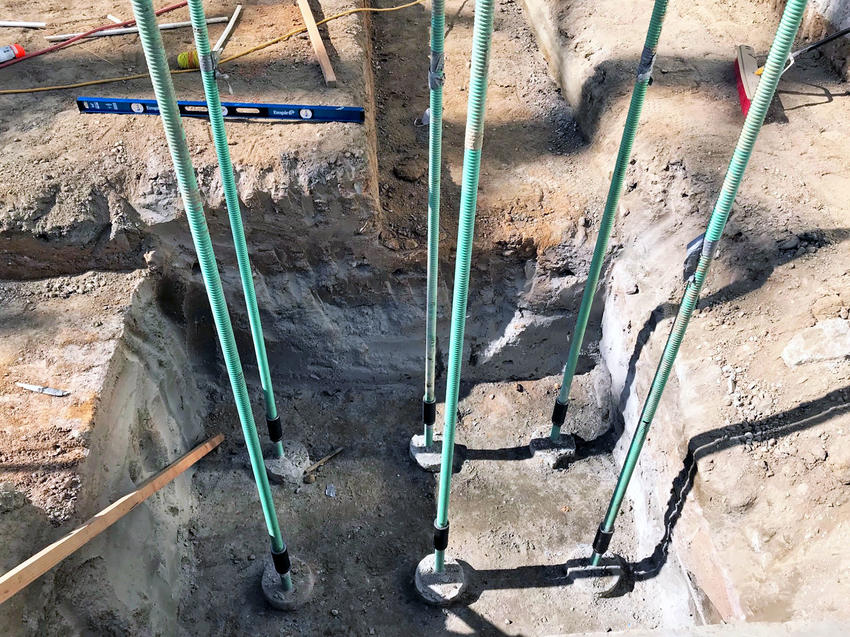 The project
A new one-story, approximately 1,000 ft2 airlock structure addition was planned at the California Institute of Technology. Borings indicated the upper 3 ft of soil consisted of previously undocumented fills classified as fine- to medium-grained silty sand with occasional gravel overlaying natural soils, generally consisting of fine to medium-grained sands with intermittent layers of cobbles and boulders. Borings also indicated the potential for heavy caving.
The challenge
Given the undocumented nature of the fill, the soil was unsuitable for support of shallow foundations or slab-on-grade construction. Available workspace for foundation installation was tight with high voltage overhead power lines traversing the site and utilities within the new building footprint.
The solution
A deep foundations solution was required to bypass the poor-bearing soils. Keller designed and installed 30 reinforced, post-grouted micropiles through granitic alluvial boulders within the collapsing sand matrix. The micropiles extended a minimum of 35 ft into load-bearing soils. Keller used a vacuum trailer system to verify the drill location would not conflict with existing utilities.
This job, although small, was very difficult because of the small work space and high voltage overhead power lines. [The superintendent] kept his crew on track and on schedule.
Superintendent, Dumarc Corporation
Project facts
Owner(s)
California Institute of Technology
Engineer(s)
Amec Foster Wheeler
Keller