Keller successfully installed foundations in limited access drilling conditions, while minimizing the impact to homeowners adjacent to the construction zone.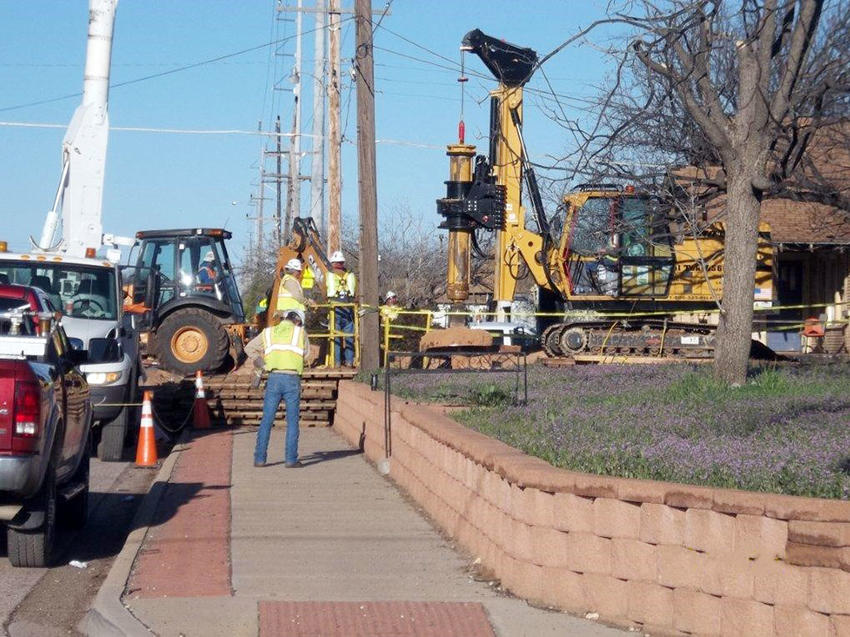 The project
Keller was called in to rebuild a 138kV Transmission line with an existing distribution under-build for AEP (American Electric Power). 
The challenge
Work was completed in residential areas, along retaining ways, and directly adjacent to active public roadways. A fire resulted in the loss of records, which made it almost impossible to locate existing and abandoned underground utility lines prior to construction.
The solution
Keller used a specialized, limited access drilled shaft and support equipment for drilling and placement of concrete for the foundations. Meticulous planning was required for the removal of drilling spoils to prevent damage to existing retaining walls and residential property. To mitigate the potential for underground utility damage, utilities were located using pot-holing. Seaboard Foundations coordinated with the power line contractor to set poles between overhead lines which involved extensive traffic control, matting, and ETD certified linemen on location during the operations.