Keller developed, designed, and constructed the optimal solution using multiple techniques to meet the project requirements.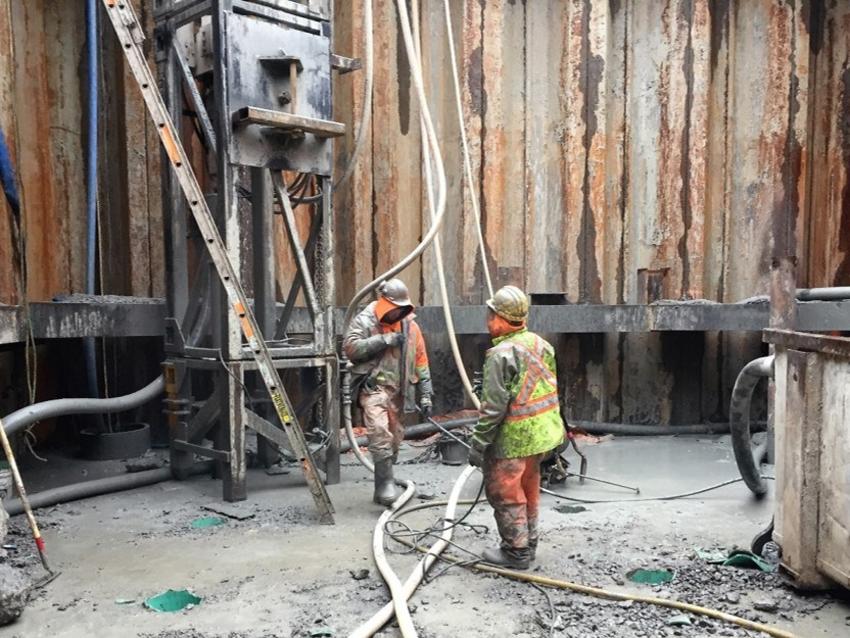 The project
The Kanata West Pumping Station and associated force mains were identified by the City of Ottawa as requirements to service growth in the Kanata West area south of Highway 417.
The challenge
The project required the construction of a municipal pump station and force mains in very soft clay. Clay depth extends to about 21m below the existing grade. Underlying the clay is limestone of excellent quality with unconfined compressive strengths (UCS) greater than 45MPa. The proposed structure consisted of 4 sections all founded at varying elevations. Integrated support of excavation system was required to allow for the construction of the new pump station supported on rock-socketed micropiles.
The solution
To facilitate the construction, a circular interlocking secant pile shoring system was constructed. This allowed the client to have a completely open shaft for construction access. Micropiles were then installed from within the pump well by utilizing a   crane-mounted lead system. Shoring for the two adjacent rooms was performed by installing cold-rolled interlocking sheet piling. The excavation was then braced using a combination of internal struts, walers, and a row of tiebacks. Micropiles were installed in each of these rooms as well. Lastly, H-piles were driven using a drop weight due to the very soft nature of the clay.
Project facts
Main contractor(s)
Doran Contractors Limited