Keller's use of a water injection system significantly reduced the cost to the owner and allowed the project to be completed a month ahead of schedule.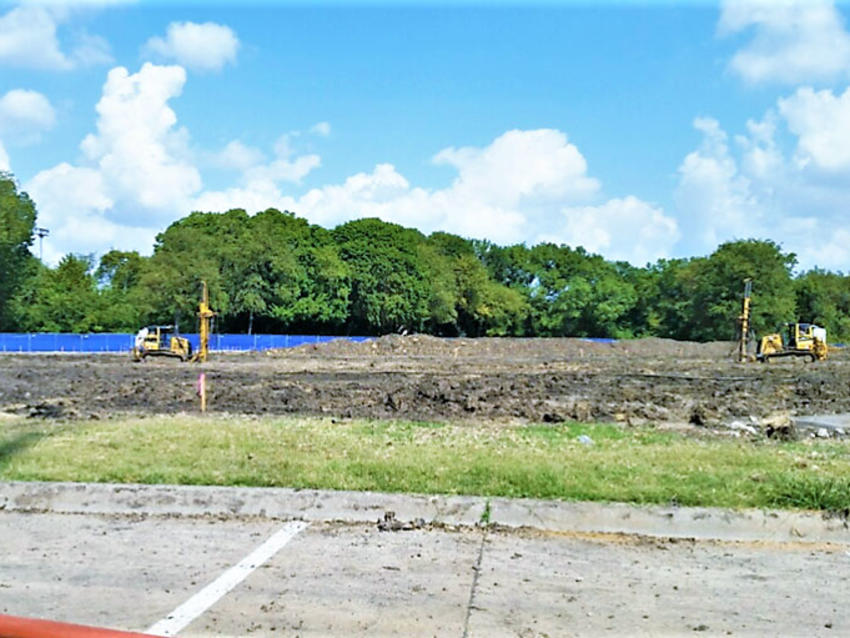 The project
Toyota Music Factory is a 17-acre complex located within the Eagle Ford Group that now includes an amphitheater, 100,000 square feet of office space, and 300,000 square feet of retail and restaurant space. Mixed-use development occurred adjacent to the Irving Convention Center. The subsurface conditions consisted of very expansive alluvial soils overlying severely weathered shale grading to unweathered shale.
The challenge
The upper site stratigraphy showed potential for significant heave due to wetting. Because the swelling soil would cause structural and cosmetic damage to the proposed structures, soil mitigation or replacement was required. Due to contractual issues between the city, developer, contractors, and lenders, the project was required to be complete within 15 months, which was an extremely tight schedule for a project this size.
The solution
Keller developed and executed a soil injection program to mitigate the potential swelling of the expansive clay soils. Injection depths ranged from 8 to 20 feet below grade and Keller's injection program met the project requirements of achieving an average swell of less than 1%. Multiple rigs were used to meet the scheduling needs of the client and the general contractor.
Project facts
Engineer(s)
Reed Engineering Group
Alpha Engineering Associates, Inc.