Despite adverse winter weather conditions, Keller completed the vibro compaction work on time and within budget.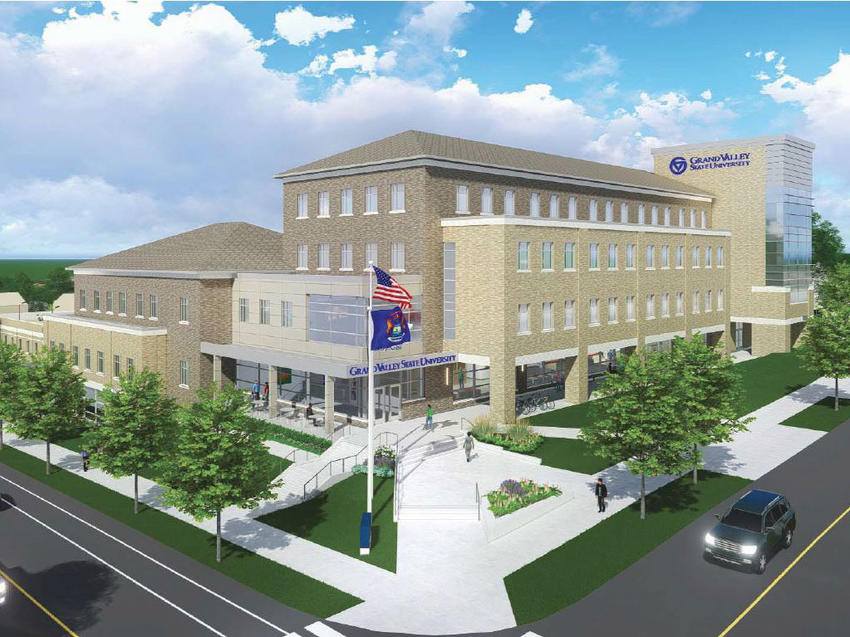 The project
Grand Valley State University is a public liberal arts facility with its main campus situated approximately 12 miles west of Grand Rapids. With demand exceeding current student capacity, the university initiated the expansion of its 69-acre Robert C. Pew Campus in downtown Grand Rapids. This included the $37.5 million construction of the 20,000 SF Raleigh J. Finkelstein Hall, which will include classrooms, teaching laboratories, and other collaborative workspaces for the health sciences.
The challenge
Materials Testing Consultants (MTC), the geotechnical engineer for the project, indicated in its report that the 6,000 psf bearing capacity of the native clean sands could support the shallow spread footing and column loads without ground improvement. However, this would necessitate large footing sizes to avoid differential settlements. Vibro compaction was recommended to increase the bearing capacity of the sands to 12,000 psf and allow a more economical footing size.
The solution
Keller performed vibro compaction to a depth of 20 ft at 320 column and footing locations, with the required bearing capacity increase verified by pressure testing conducted by MTC. As a result, the originally designed footing sizes could be reduced by approximately 50%. Despite typical Michigan winter weather conditions, the program was successfully completed on schedule.
Project facts
Owner(s)
Grand Valley State University
Engineer(s)
Fishbeck, Thompson, Carr & Huber, Inc.
Materials Testing Consultants