Keller's extensive load test program provided actual in-situ design values, which ultimately allowed for the most efficient, cost-effective design solution for drilled shaft construction to be implemented.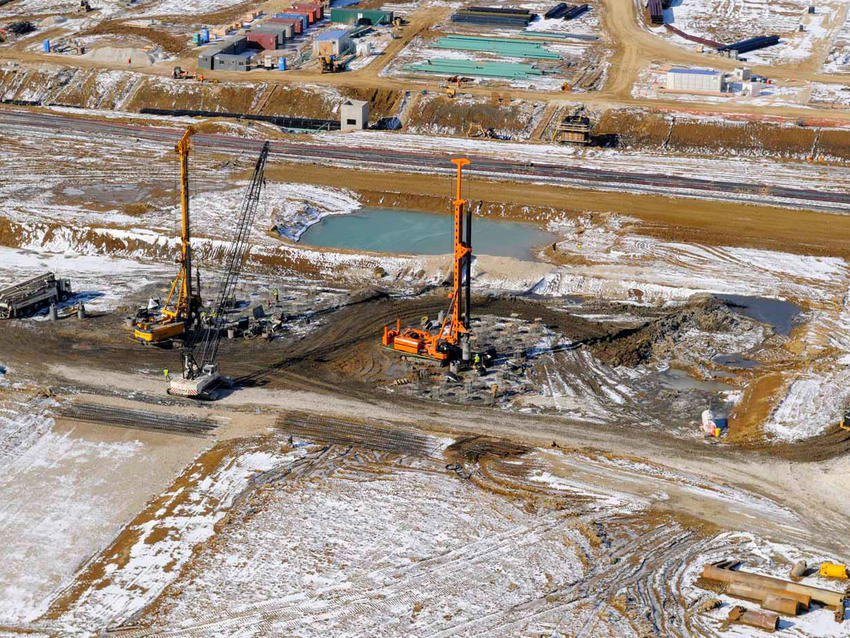 The project
Duke Energy wanted to build a cleaner-coal Integrated Gasification Combined Cycle (IGCC) at the Edwardsport Station. The project involved the installation of 972 drilled shafts. One particular site characteristic made this project unique; the new power plant footprint sat directly upon an abandoned coal mine.
The challenge
Even though the mine had previously been completely grouted under a separate contract, it still presented an interesting consideration to be factored in during the design phase. Due to seismic activity concerns, it was determined by the engineering team that no frictional design component associated with the mine's five to twelve-foot grout layer could be used in our drilled shaft design.
The solution
Osterberg Cell Load Tests were installed and conducted to determine actual ultimate design values. Strain gauges above and below the grouted mine zone were used in the testing procedure to isolate the grouted mine zone layer's frictional value for use in the final design. This cost-effective design included value engineering a portion of the foundation; replacing multiple micropiles with a single drilled shaft resulting in substantial savings to the project owner.
Project facts
Owner(s)
Duke Energy Indiana, Inc.
Main contractor(s)
Duke Energy Indiana, Inc.
Engineer(s)
Bechtel Burns & McDonnell
Sargent & Lundy