Keller completed a quality control/assurance program to ensure their work was completed properly while their chemical grouting program eliminated the need for post-tunneling grouting.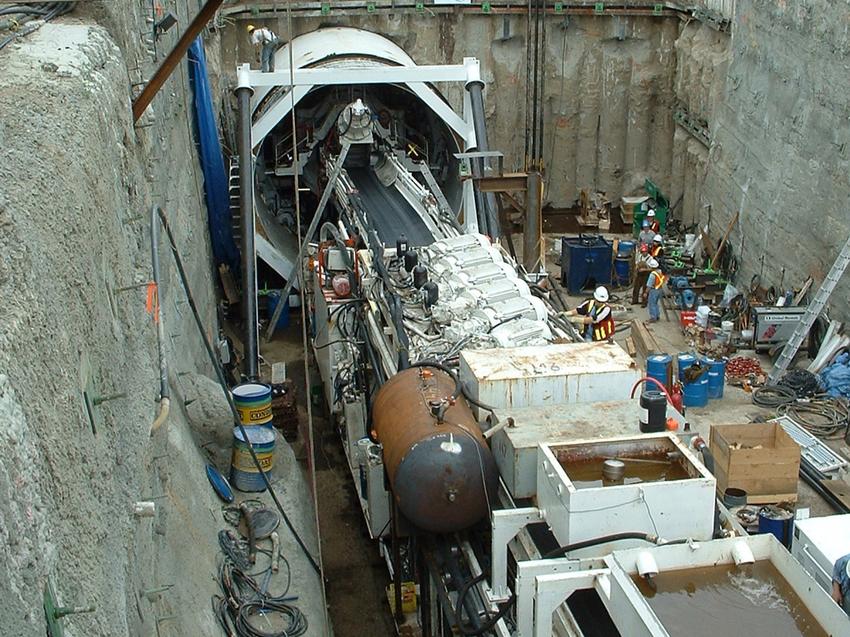 The project
In order to increase the capacity of Edmonton's Light Rail Transit (LRT) system, an expansion project was carried out to extend service between the northeast to the south end. This project was a joint venture with Soletanche Inc.
The challenge
Grouting was required at three locations along the tunnel to treat a total of 1590 m³ of outwash sands prior to tunnel excavation. Access was limited and restricted due to the work area being in the middle of a street, in the confines of a utility tunnel, and in a low-headroom ground floor of a parking garage.
The solution
A total of 650,000 liters of sodium silicate solution grout was injected through 230 sleeve pipes to treat the soil. In addition to this pre-treatment, 67 no. compensation grouting pipes were installed and injected with cement-based grout. This was done as a pre-treatment of the ground prior to tunneling, then left for later access in the event that excavation-induced movements required their use as compensation grouting conduits to densify and stabilize the soil between the surface structure and the tunnel excavation. 
Project facts
Main contractor(s)
Aecon/McNally, a Joint Venture