Keller completed construction of the tunnel nearby to downtown Indianapolis, so crews worked successfully within extremely small footprints.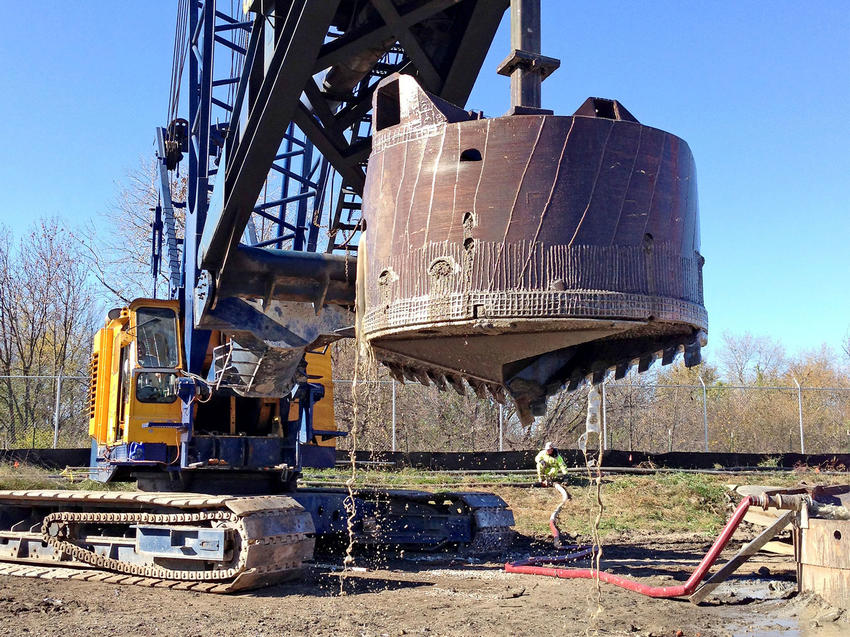 The project
In order to improve the water quality for the City of Indianapolis, a combined sewer overflow (CSO) collection system was planned. The first phase of the project was the Indianapolis Deep Rock Tunnel Connector. Keller installed drop, vent, and utility shafts at six unique site locations.
The challenge
The shafts that were required on this large operation were installed in extremely small footprints due to the location of the tunnel near downtown Indianapolis.
The solution
Once the shafts were excavated to the top of the rock, a piece of full-length, permanent steel casing was twisted into the top of the rock for a seal within 0.5% verticality, the annular space was then filled with grout by tremie methods. Keller installed a total of three drop shafts, three vent shafts, and three utility shafts ranging 8 feet to 14.5 feet in diameter, and 120 feet of overburden excavation under bentonite slurry support.