Keller performed this dual bridge project using percussion rock drills and conventional rock removal methods.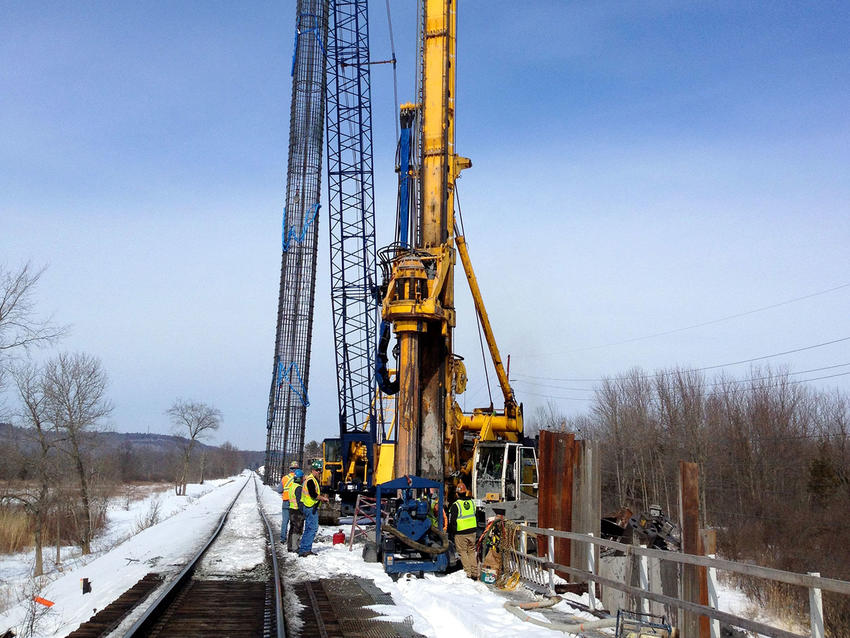 The project
The CSX Transportation Project consisted of building new bridge abutments to support the existing railway above both the Coxsackie and Hannacroix creek bridges. Both bridge locations were completed in two separate phases.
The challenge
Construction of the drilled shafts was completed underneath the existing and active CSX railroad bridge with 33 to 40 feet of headroom clearance. Crews had to ensure no disturbance was caused to the railways.
The solution
Eight drilled shafts were required at each bridge. The shafts at Coxsackie Creek were 72 inches in diameter and permanently cased up to 105 feet in length driven into the bedrock. Conventional rock removal methods were used to remove the 66-foot diameter by 18-foot long rock sockets. The shafts at Hannacroix Creek were 84 inches in diameter and permanently cased up to 40 feet into rock. The casings were drilled and twisted into rock. Percussion rock drills were used to remove the 78-inch diameter by 20-foot deep rock sockets.